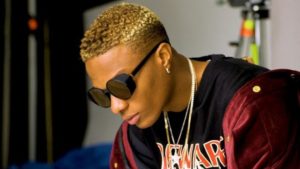 It is rare to see Wizkid trend for the wrong reason. The Starboy is usually in the news for awards, new music and other positive reasons but today, he is the subject of intense criticism on Twitter for failing to make it to the venue of the Coachella event where he was to perform alongside the likes of Beyonce and Eminem.
Earlier in the year, Nigerians celebrated the news that Wizkid would be performing at the 2018 Coachella Valley Music & Arts Festival in California, US. The news was welcomed as a sign of penetration of African music into the center stage of world music. Nigerians looked forward to the date of Wizkid's performance, only to be disappointed by the news that the Starboy missed the scheduled performance due to troubles with his visa. The organisers of the event made the announcement via their Twitter handle:
We are sorry to announce that Wizkid is unable to make it into the country to join us this weekend but will be performing next weekend.

— Coachella (@coachella) 14 April 2018
Wizkid used the same platform as the organisers of the event, to explain to his fans that the issue was beyond him.
He tweeted:
#GhettoBoystory! My papa no be embassy! ????? ? https://t.co/tDu09Grydw

— Wizkid (@wizkidayo) 14 April 2018
But Nigerians would have none of it. A mass of  Nigerian music followers took to Twitter to pour out their anger and they directed most of it at Wizkid. The singer was blamed for the unfortunate incident and his explanation was termed an excuse.
See tweets below.
Wizkid was scheduled to perform on the MAIN stage. The same stage Beyoncé performed on. I don't think I can understand any excuse.

— W?lé II (@Kingwole) 15 April 2018
Wizkid coming up with excuses these days: Passport renewal got delayed, visa issues, feeling sick, trying to catch his breathe, the loud he smoked was too bad he can't rehearse …. Davido is always catching flights and turning up! Talent is great, but hardwork cuts the Cheque!

— Bhadmus Hakeem (@Bhadoosky) 15 April 2018
Same shit happened last year where you miss BIG SHOWS due to visa issues!. It's crazy!.

— Cole? (@nino_cole) 14 April 2018
Wizkid is very unprofessional and I'm actually shocked at how far he has come with that attitude. It's actually embarrassing. Like when VICE came to Nigeria to interview him and he couldn't make time. Lol the entire documentary ended up being about his flakiness. https://t.co/1T4AZwXbkY

— Veela (@KhaleesiNU) 14 April 2018
---