Nigerian Disc Jockey, Michael Babatunde Adeyinka aka Tunez, is afrobeats superstar, Wizkid's personal DJ.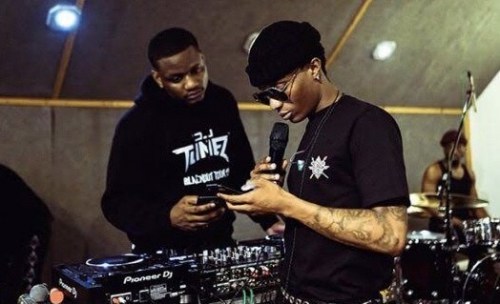 DJ Tunez has worked with Wizkid on songs  like "Blessings", "Gbese", "Cool Me Down", "Cover Me", and more.
During a new interview, DJ Tunez opened up about how it feels to work with Wizkid, and how their relationship came to be.
DJ Tunez who recently revealed plans to work with singer, Portable, said one has to be patient when working with Wizkid because it is quite difficult to work with him.
In his words:
"First of all, it has to be a really good song. It has to relate with him. Any song if I'm trying to put him on, I just let him know like "hey, how do you feel about this?" I just let him know like hey, how do you feel about this? I feel like it relates with you. If he's down for it, he's down for it. He's not easy to work with. You're going to have to take your time jejely.


Shoutout to Star Boy. He has blessed me. I don't know who has had this many collaborations with him but like, I appreciate all the love he shows me. And just for me, putting together him and other people, and him just letting me do that. It's a blessing man."
On how their relationship started, DJ Tunez explained:
" It was a series of chess moves and we just finally locked. His first show, proper show, proper venue where it all started, that first show I was the opening DJ. I wasn't his DJ then oh, it was DJ Xclusive, but I was the opening DJ then.

It's funny now, today I'm his opening DJ. I just feel like it was chess moves because we met but we didn't lock in. Instagram and stuff, we DMed each other. I used to make mixtapes when I was first starting, so from there we locked in, just social media. Then we linked in Nigeria. When we linked in Nigeria, he was just like "Tunez, I love what you do. I want to take this thing global, international, we will do this thing together." I was like "yeah bro, I'm ready! I was born ready."