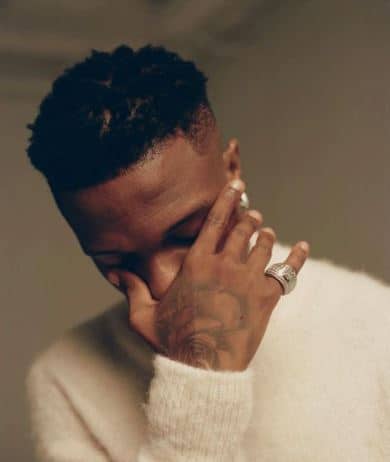 Nigerian singer, Wizkid has come under fire for failing to fulfil a promise he made to a young promising act, Ahmed 5 years ago.
For those that might not remember, Starboy Ahmed is the 12-year-old rapper Wizkid promised to give #10 million and a record deal at his 2017 Eko Hotel Concert, in Lagos.
Yesterday, a Twitter user revealed that he saw the young boy rapping on the streets and begging for money. He alerted other users who took to various social media platforms to call out Wizkid for not fulfilling his promise. As expected, Wizkid controversial fanbase was quick to defend him. They opined that Wizkid gave Ahmed the money and he used it on drugs.
Reacting to the news, Ahmed made a video narrating how Wizkid never gave him the money and how his life has been in shambles. According to him, if Wizkid had given him the money, he wouldn't be on the streets of Lagos begging.
Ahmed also appealed to Nigerians to help him beg Wizkid to fulfil his promise so he can fix his life.
Watch the video below;
View this post on Instagram