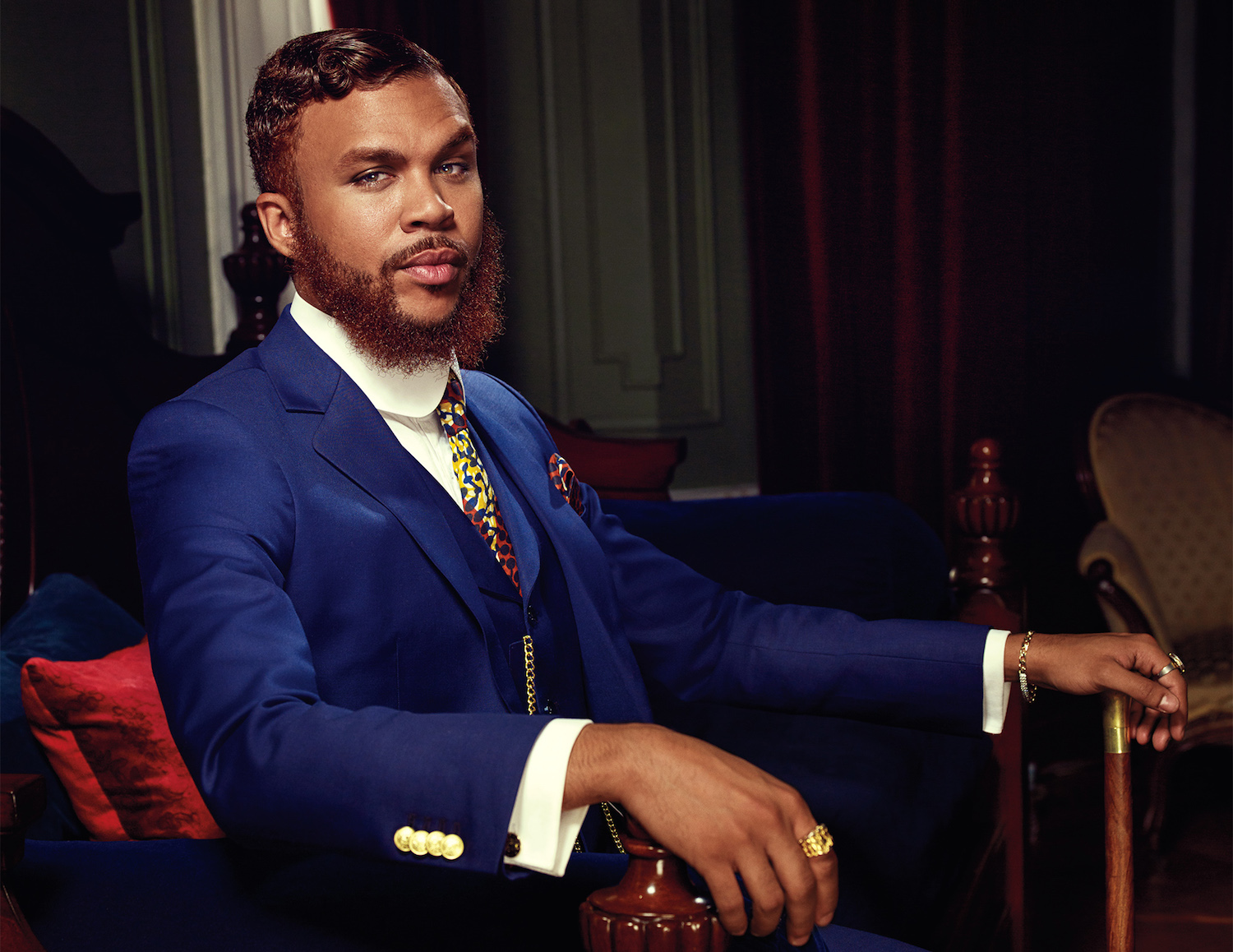 Nigerian born American star, Jidenna, is presently in the country and was recently interviewed by Pulse.ng
The 'Classic man' crooner, during his exclusive interview, talked about the rise of Afrobeat, Wizkid and of course his own kind of sound.
On Wizkid, Jidenna spoke in glowing terms about the singer, confirming that he has indeed listened to Wizkid's new album and it sure is very good.
He said:
"We both have the same process when we are in the studio; the way we come up with melodies, the song concepts and what not. So we did some work on each other's albums, I don't know what will happen on it, cause you never know. It's all a matter of time."
"But I love working with him. He like I, has a profound sense of duty to not just Nigeria, but the African continent. He was very focused, and his new album sounds like East Africa, West Africa, South Africa, North Africa, and even Central Africa. He has different sounds, and I love that about him."
On the growth of Afrobeat :
"It's the beginning of a larger movement for Nigeria, for Africa to move into the world's spotlight, be respected, be more understood, be appreciated for what we bring. It's starting with music and dance, but it's gonna expand to everything. To me, that's what this signifies; it's the beginning of a turning point."
On infusing afrobeat in his latest single 'A Little Bit More':
"It's a natural evolution, you know. The whole album is a variety of sounds, because I have lived in a lot of different places; in the US, in Enugu, and of course in Lagos. So I wanna make sure that each record feels like a new world. 'Chief don't run' is a prequel to 'Classic man', and a prequel to 'Long live the chief'. What happened? Who was Classic Man before he was a man, who was he when he was a boy? When his mom came to the US with him. So that's what the video shows a little bit.
"The sound of 'A little beat more' – the Afrobeat flavor fused with some of the sounds that I've already been doing – it was natural, that's what came to me that day. When I was making the records, with people from Wondaland Records like Roman GianAurthur and Nana, who I make all the music with. For the pidgin: I am a trickster, so I like when you are on the radio in the US, and you don't expect to hear pidgin anywhere in the US. I thought that I could sneak it in there, and I did. So now it's funny hearing it, because I can't believe that I have people from Utah singing it and saying 'What is a 'wahala'? I like that. It's the same thing with 'Classic Man', it's all tricks you know.