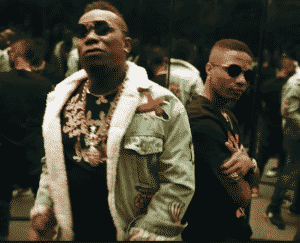 Ace producer, K-Solo stated that Wizkid brought back Duncan Mighty to the consciousness of music industry.
The producer made this statement during a recent interview. Duncan Mighty used to be a big deal in the music industry but for a while he was absent from the mainstream music scene. It wasn't until the release of Fake Love that the Port-Harcourt first son bounced back.
K-Solo commended the Star boy for taking the initiative of collaborating with Duncan Mighty on Fake Love. The brilliant input of Duncan Mighty on the song and commercial success that followed the release of the song; has made a verse from Duncan Mighty such a hot property in the music industry today. K-Solo attributed the renew success of Duncan Mighty to Wizkid.
Watch video below.
Video credit: @tundeednut
---