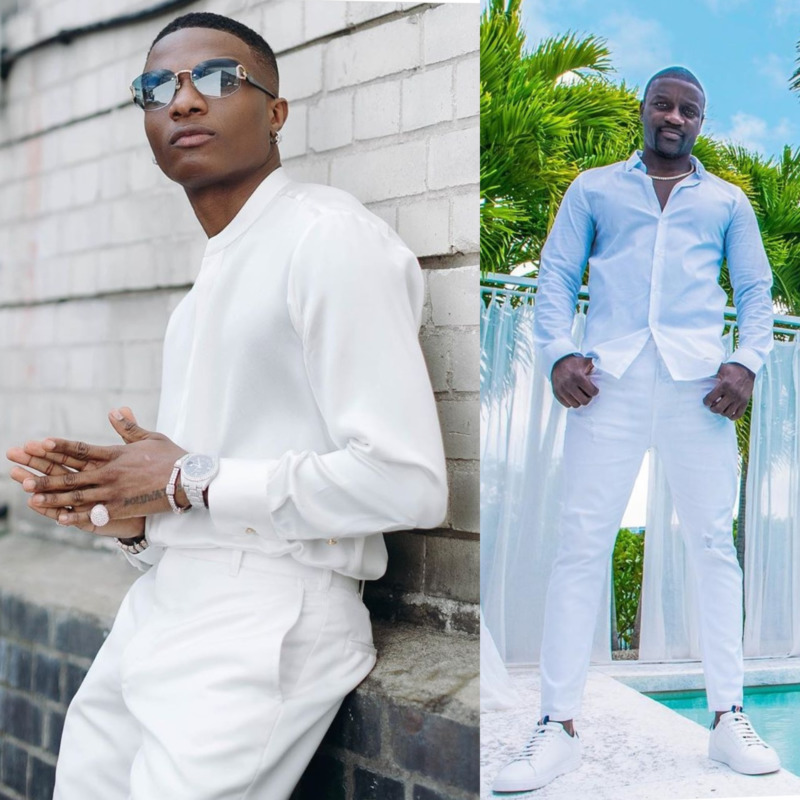 Wizkid and Akon serve us with one of many of their joints titled "Escape" powered by Konvict Music.
Nigeria's biggest music export, Wizkid teamed with Senegalese-American singer/rapper Akon to deliver this smashing pop record dubbed "Escape". This song is everything, the sound, pop-jazz, vibe, and melody are top-notch.
On this international tune "Escape" Wizkid showed Akon the vibe and voice that made the world fall in love with him and crowned him the Starboy!. The song talks about fleeing with your lady lover, doing the impossible just to be with her even if it takes swimming seven seas just to meet her.
See, I wanna touch, wanna love your body. You know the key to my heart, you got it, Nobody else make me feel like you do, Even if the wheels fall off, we're ridin' Buy a house with a beach beside itIt's not home if you ain't inside it, it's true, see.I will climb the tallest mountain. I will swim the seven seas If I could, To be by you. I don't wanna wait Let's do it today, today, We can run away, So far away, escape I don't wanna wait Let's do it today, today. We can run away. So far away, escape.
At the time of its release, fans were confused as to whether the collaboration was a recent one or an old one. After much investigation by the Wizkid FC and music enthusiasts, it was delivered that the track was off the 27 tracklists of the movie Black November.  The movie which was released in 2015 centers around a volatile, oil-rich Nigerian community that wages war against their corrupt government and a multi-national oil corporation to protect their land from being destroyed by excessive drilling and spills.
The music in Black November is composed and scored by Joel Goffin. The film also features independently produced songs from Akon, Dede Mabiaku, and Mavado.
Listen!