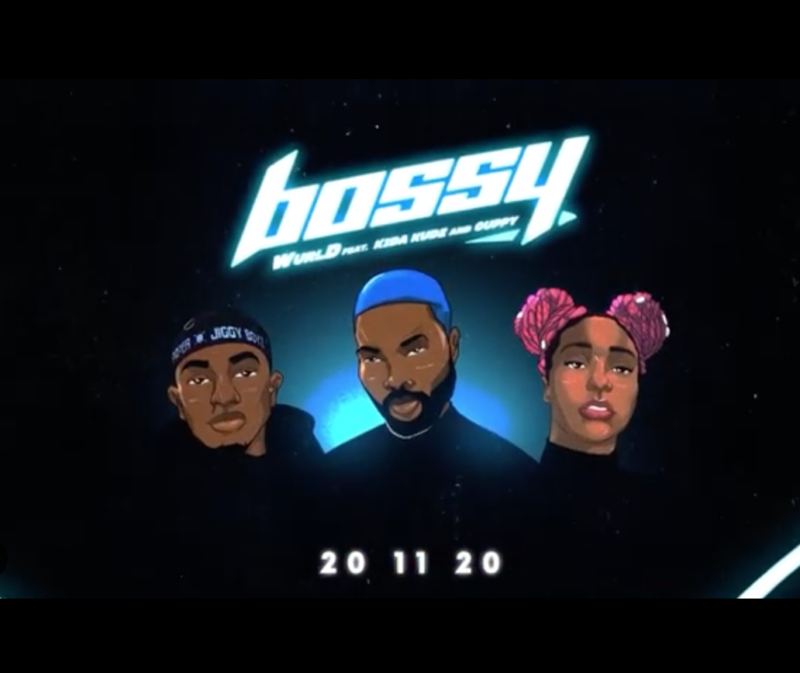 WurlD teams up with Kida Kudz and Cuppy to deliver "Bossy".
Afropop-Soul-R'n'B singer and talented songwriter, WurlD releases another impressive track titled "Bossy", on this one he featured Nigerian/British rapper, Kida Kudz and Afrimma 2020 award winning disc jockey, Cuppy. The Tempoe produced track is off the new AfroSoul Deluxe EP
In 2019, he released "Love Is Contagious" EP, which features singles like "Show You Off", "Paranoid" & "Contagious". He co-wrote the hit song 'Blow My Mind' by Davido ft Chris Brown, and also released the critically acclaimed collaborative project 'ILGWT' (I Love Girls With Trobul) with award winning Nigerian producer Sarz another EP to end 2019. WurlD's versatility as an artist is evident in his songs, personality & brand. "It's easy to follow trends and play safe in a world where being original is not celebrated as much anymore. I just want to connect with people while staying true to my art and my brand" – WurlD.
"Bossy" is a Masterpiece! A perfect blend of Afrobeat, Pop, Soul and Rap. The artistes on this song talks about Bossy Ladies…
Quotable Lyrics
Bossy ways, bossy moves
Bossy girls wanna take control
take my soul, leave you cold
She got her own and she don't want mine
But I know what you want want want
Want me come and love you num num num
And the only time she call my phone
when she wanna get the yum yum yum
Yeah You bossy
You bossy
She's bossy ayyy
She's bossy ayyy
Anywhere she goes, she's bossy
When you see her walk, she's bossy…
Listen and Enjoy!!!