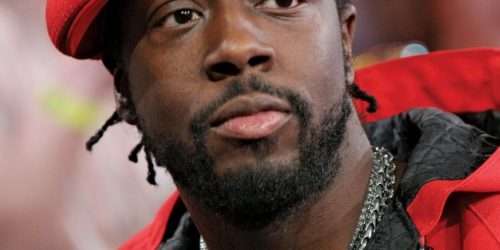 Grammy Award-winning Haitian rapper, Wyclef Jean has urged artistes to recreate and reinvent the Afrobeat sound which was created by Fela Kuti.
The singer made this known while speaking at the first leg of Midem African Tour 2020 which took place in Lagos in a live 52-minute Skype question and answer session with celebrities like DJ Cuppy and other top acts in attendance.
According to him, Fela planted a seed that has grown to a flower. He explained that the flower has grown and nobody should change it and that all artistes need to do is to reinvent and recreate the sound. Wyclef who has a track titled"Fela Kuti"  inspired by the late singer urged the artistes of this generation to work harder as no one would be willing to sell them out to the world.
Wyclef also spoke about acknowledging the preceding generation and advised that their legacy and achievements should not be disregarded. He also admonished that older generation give credits to the younger ones as it works in both ways.
"Fela Kuti has planted a seed and now that the flower has grown, nobody needs to change it. All you have to do is reinvent and recreate the Afrobeat sound.Artists need to prove their worth through unique sounds. They need to sell themselves because nobody will. African artists are the most viewed artists on YouTube, that should send a message to upcoming African artists.
However, you have to acknowledge the preceding generation and not talk down on what they have done and their achievements. Both the old and new generations of musicians need to respect and give credence to their skill; the old generation respecting the new and vice versa."

"Wyclef Jean Speaks On Fela & Afrobeats, Urges Artistes To Reinvent & Recreate The Sound", 5 out of 5 based on 1 ratings.
---