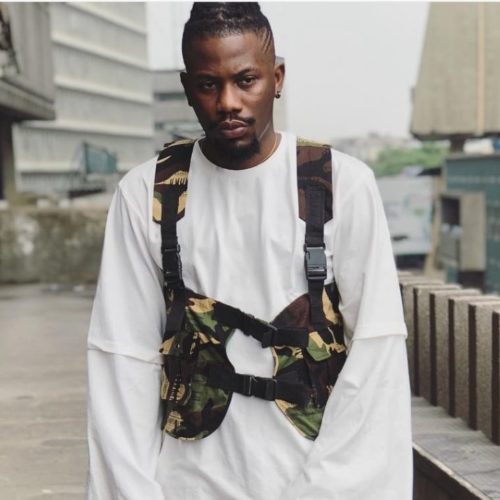 Rapper, Ycee slammed people on his Twitter page calling him a failure because of a childhood story he shared.
The rapper reacted to a viral video of a father beating his son for failing in his class after spending millions. He narrated the story of how his own mother wanted him to repeat his Jss2 class because she felt he wasn't ready. He said he ignored her suggestion and decided to enter the next class but his school asked him to repeat class when he was in SS2. Some of his fans started mocking him after he shared his experience and called him Olodo, which is a Yoruba word for stupid/brainless.
All of una wey Dey argue result and what not .Make una drop una result make we see leave all the long talk. My mum wanted me to repeat JS2(after the school promoted me) Cos she knew I could do better than I was doing I sha used strong head up until I got to SS2 and the school themselves advised me to repeat.
The fact that there's already people in the comments calling me dull/ OLODO just exposes you to the unnecessary stigma attached to failure in our society.Sha bottom line is my mum could comfortably let me repeat because my school fees was not 21k USD and that's where I cannot speak on how that man feels because even me no go pay 21k USD for my pikin secondary education 
All of una wey Dey argue result and what not
Make una drop una result make we see leave all the long talk ?

— ZAHEER! (@iam_YCee) April 23, 2020
My mum wanted me to repeat JS2(after the school promoted me) Cos she knew I could do better than I was doing
I sha used strong head up until I got to SS2 and the school themselves advised me to repeat

— ZAHEER! (@iam_YCee) April 23, 2020
The fact that there's already people in the comments calling me dull/ OLODO just exposes you to the unnecessary stigma attached to failure in our society https://t.co/ASBLybKWLT

— ZAHEER! (@iam_YCee) April 23, 2020
Sha bottom line is my mum could comfortably let me repeat because my school fees was not 21k USD and that's where I cannot speak on how that man feels because even me no go pay 21k USD for my pikin secondary education ?????

— ZAHEER! (@iam_YCee) April 23, 2020
---