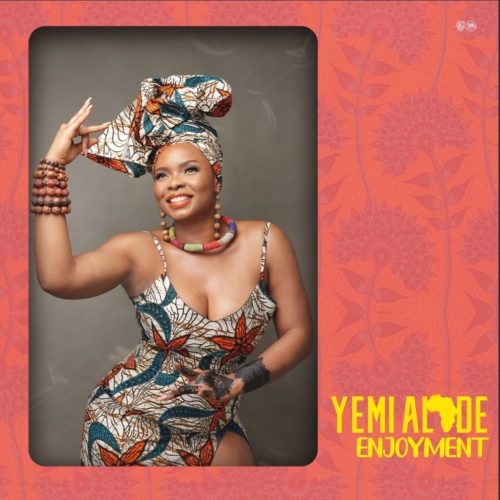 Yemi Alade Enjoyment, Afro-pop diva Yemi Alade serves her first fresh single post her acclaimed fifth LP "Empress", with the bubbly Enjoyment.
"Empress" album reseals Yemi Alade's stake as the undisputed Afropop Queen, stamping her mark on the genre while growing her sound. The 15 track set is crafted with rich elements of Afro-pop, highlife, soul, coupe decale, gospel, and dancehall to make the listener move with reckless abandon.
The project which is her fifth studio album shows off a versatility only she can bring. She taps into dancehall with Patoranking on "Temptation", delivers smooth R&B alongside Grammy-winning British singer Estelle on "Weekend" and sings gospel with the raved Mzansi Youth Choir on "Rain".
The fierce performer who just dished the cinematic visual for Mzansi Youth Choir aided "Rain" a follow-up to DANCINA, stuns with a house dance anthem that celebrates enjoying the simple things of life. Preaching the gospel of; "You Only Live Once", Alade warms with a refreshing audio delight.
Check out the Dr. Amir produced cut which is available on all music platforms.
STREAM "ENJOYMENT" ON AUDIOMACK