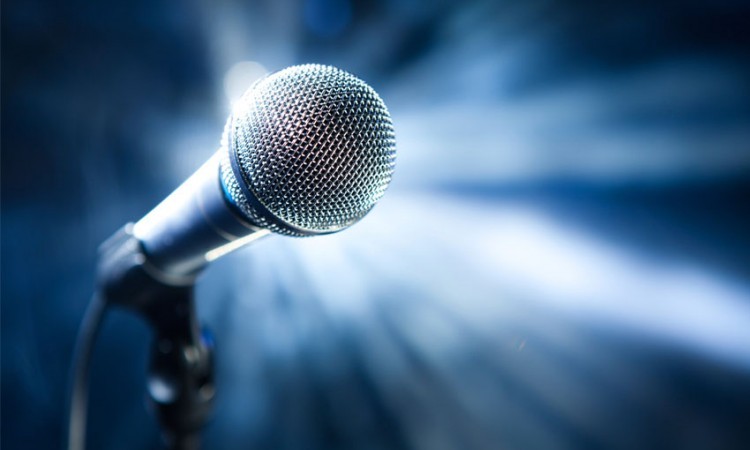 Do you love music?
Are you vocally skilled and with a penchant for singing?
Do you desire to be a superstar?
Rich and famous… at all costs?
Then this is for you!
As is the norm, we have entered into yet anther season of music talent hunts. With so many of them now, all promising a variety of treaties to prospective participants and eventually, aspiring winners, emphasis is placed too much on winning that we often forget about salvage plans in the bid that a win might appear far from reach. Yes! If you did plan to win, then you must have as well planned to fail. But here's the trick part, you never tell anybody that… never, ever!
I know I'm coming off as a pessimist to some now but forgive my candid honesty because I'm not about to buttercoat anybody. If you will ever be a star and you have all it takes to becoming one, here's what your so-called panelists (or judges) won't tell you.
1. You are all you need to be a star. I'm sure many of us are all too familiar with the stories of those who made it, how they were dissuaded, ignored, rejected and cast out but if you know yourself well enough to believe in you, the last thing you'll bank on is hearing three yes-es to confirm that you might actually have prospects at becoming a star.
2. The road to stardom is actually a lifetime odyssey. Did you think stardom starts when you make the 10 or 15 finalists for a show? Sweety, you are wrong! If fate had you destined for such, then best believe you started your journey right from the moment you took in your first breath as a baby. Singing your way to fame only forms a part of your process in becoming a star. Winning confirms your star prospect and failing means you must be willing to stretch yourself to learning and doing more in order to become a star.
3. There are stars and there are stars. I won't tell you that stars are born or stars are made. Everyone should pitch their tents wherever is best suited for them. But what I'll tell you is that you can be a star. Only that it depends on the kinda star you wanna be.
Today, many want to be quick, cheap stars, looking to do any and every thing that cuts the process of hardwork (learning, unlearning, relearning) and endurance. Stars naturally were designed to shine be it differences in time or seasonal changes. And this common trait has often times been mistaken by those aspiring to be. Longevity should be the focus of everyone who desires to shine but sadly, many have staked that for temporary reign and periodical fame. What we have now are one-hit wonders while some have phased out into oblivion because they didn't have what it took to stand the healthy compete outside here.
This is also why we never get to hear of those who didn't make it on whatever show or those who weren't declared the prize winners. What then happens? Do you kill your dream and let it die? Do you wait another year to be tried amongst thousands other contestants, praying and hoping in earnest to make it? I'll definitely admire your faith and tenacity but if you don't have a back-up plan to beef all that up, then you are already a sinking ship… only that you just don't know it yet. Even when you are declared the winner, does that automatically make you a star? Oh think again! We celebrate the likes of Iyanya, Timi Dakolo, Yemi Alade and many more today but what we seemed to have forgat is that they stayed in line and waited through the whole process. Consistency is the only thing that can keep you afloat and constantly in vogue. As an artiste (and in whatever creative field), you must equally be able to alternate trends and then there must be a sustainability plan before venturing into anything.
Your star power is never factored on emerging tops at any contest. There's those who even won but aren't half as famous as those who never contested on any show. You are all the star you need to shine and how you do it, is entirely your trade long as you believe in yourself (actual talent, I mean) and then you have a workable plan to take you all the way up. Never forget that you are to keep acting the part so that your dream doesn't die. Say to yourself… I AM A STAR!
Now head on out and go getchur blessings.
Written by Jim Donnett
@jimancipation
---