Last Updated on Jul 15, 2022 | 17:19 by Tommy

It's raining vawulence and more Vawulence between Ruger and BNXN FKA Buju.
This vawulence is as a result of the reply Ruger gave a troll on the 14th of July, 2022. The troll dragged and told Ruger to stop feeling himself that BNXN is better than him. Ruger responded the troll that he loves Buju, but he is 100x better than him.
"I love Buju he's good but he's not better than me. Everything I've done since the beginning was only RUGER. All my hits are JUST RUGER. I'm always proud to go on stage around the world with my hits and everyone is singing along. You see the difference"
Reacting to Ruger's statement, BNXN hopped on Twitter to drag him to filth. According to him, he is proud of the songs he puts out and he makes 100% money from his records.
He revealed that Ruger still owes D'Prince money, but he has time to tweet about being the better artiste. Buju also bashed Ruger for not checking the numbers on Apple music chart. He revealed that his "Sorry I'm Late" album has two songs that is above Ruger's deluxe album. He concluded by warning Ruger and others like him to stop showing him fake love.
Read his posts below;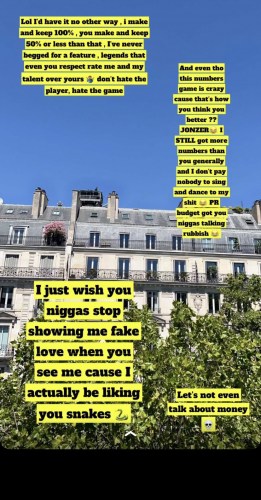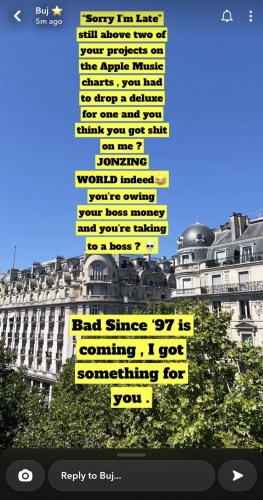 View this post on Instagram