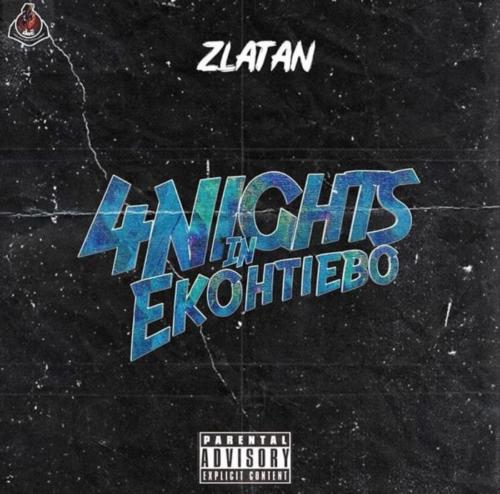 Zlatan's "4 days" (Nights In Ekohtiebo) a track which was produced by the popular music producer Rexxie who is always responsible for some number of the hit single that has been released by the artiste.
Zlatan who has comes through with another controversial single in following his release from the EFCC custody due to cybercrime allegations which have also involved his partner in the music industry as well Naira Marley.
His experience in Ekohtiebo made him title the track "4 days" (Nights In Ekohtiebo)".We can call this track an inspirational and educative song because it's unlike what we're used to hearing from Zlatan. Its a track that teaches one about ups and downs in life. Its lyrics seem to throw shade at someone that must have abandoned him because of his case.
It makes one realize how to live and how long time trusted friends can turn enemies in just a blink of eyes when one finds himself/herself in the circumstances of life. Zlatan also sings about people shouldn't rely on much of human beings because they can let one down in any kind of bad situation.
Listen & Enjoy!
Quotable Lyrics:
Ahhn! 4days and you no fit hide am,
All the bad Belle wey you get you pour am outside,
Shey na like this e go dey dey
Won o fe kin pada de,
Dey wan give me bitter leaf, use am collect my sugar cane
Nobody holy, so, don't be quick to judge
Ti eni to de la ri, a o mo teni to shi bo
O ma n ya won lenu, bi ori se ma n ko mi yo
To ri e ni won se fe mo Orisa to Zlatan m'bo
Poverty ko deyin leyin mi, deyin leyin Ota mi
Ko ye binu ogo mi, Ileri Oluwa ni
---