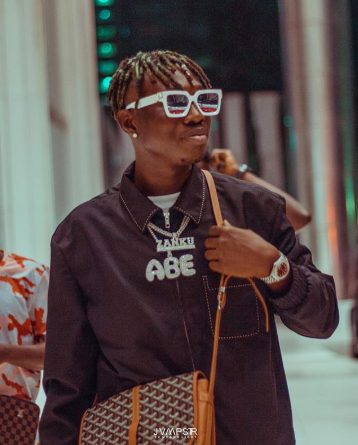 The first track released early in new year by an artiste is meant to ginger music lovers for what is coming ahead in the year. However, the majority of the songs that have been realized this year before now have failed to impress fans and what's even worse, they are from our A-listers. Our focus in this article is Zlatan – the rave of the moment, Nigeria's golden boy.
The singer started the year with two singles "Quilox" and "Unripe Paw Paw" and honestly it's scary that we might have to be subjected to such music this year. I wonder, is this whole thing intentional ? or he's teasing us because there are more goodies i feel he's not ready to release.
Both songs had me scared for his future in the music industry. Didn't he learn from the failure of his debut album? Does he want to end up being a One-Calendar Year-Wonder kind of artiste?  Note: Before ya'll come for me, please try listening to both songs and you'll see we might share the same thoughts.
"Quilox"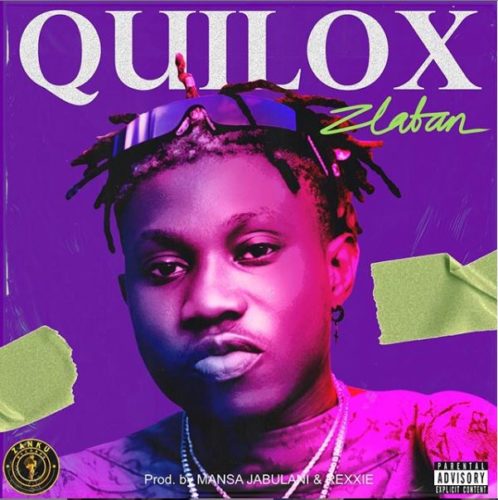 Zlatan is the king of making music out of trends and we have to give him credit for that because he's a pro at it. But for how long would he continue to make music in such a way? Does he have to wait for another big story to break before he can make music? Zlatan is a creative human being (a rare gem for the industry) but it appears he is still struggling (to have his own direction)
His intentions for releasing this track is quite understandable. He did it to create awareness when the Quilox club owned by Shina Peller was shut down, just like what he did with "Tacha". This track isn't entirely that bad because it has good lyrical content. Zlatan tells his fans that it's 'All Man For Himself' this new year, you have to fight for yourself, your happiness and success. No one wants to roll with a poor man (a nobody), so get up, stay woke, make money and ball.
A good content, Very inspiring and motivating but he could have done better. This track had the potential to hit it big but the title was off and Nigerians are tired of the same old Zanku lazy pattern on song. Fans hope were high when he posted the snippet of this song (studio recording), they were eager to get full body of work but got disappoint after the official release (It now feels like his snippet are more interest than his full songs cos most get bored in between)
"Unripe Paw Paw"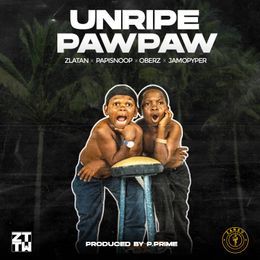 Zlatan needs to try out other producers (the versatile ones) because sticking to just one person and pattern could hinder him from seeing that he can make more magic. The name of the track alone tells you that you're about to be subjected to something terrifying. Upon listening, you might just go ahead and throw your phone into a large body of water because of the excruciating pain you would experience might be unbearable.
In addition, this track instantly reduces one's IQ. Yes, it's that serious and it's the best way to describe the kind of torture the singer put his fans through by releasing to such music. The track unlike his first single "Quilox" sends no messages, it has no direction, just the usual Zanku beat, and incomprehensible lyrics.  Zlatan needs to understand that there's a huge difference between making music and noise. People that are vibing to this song am sure is just cos for the money, the challenge and reward attached to it (And for how long will he continue with this style, PR)
On the brighter side, the beat and mixing are superb and it also has a good vibe but it still doesn't beat the fact that it's not IT, it's a big NO-NO.
The Verdict
Zlatan should be focused on making evergreen songs, songs that we would still bop to in the future without getting bored. And also stick to features for now and make people crave for his own single (songs). His efforts are appreciated but with the name he has made for himself in the industry, these new songs are not enough. Nigerians are moving from the Zanku trend gradually, it's a new year – they are thirsty for something new and exciting. Both tracks were nothing spectacular and unique so I'll give "Quliox" a 5.5/10 and Unripe PawPaw a 4/10
Not satisfied with my rating? Drop your suggestions in the comment section below:

"Zlatan Served Us Trash With "Quilox" & "Unripe Pawpaw", He Needs To Take A Break… My Thoughts", 5 out of 5 based on 24 ratings.
---