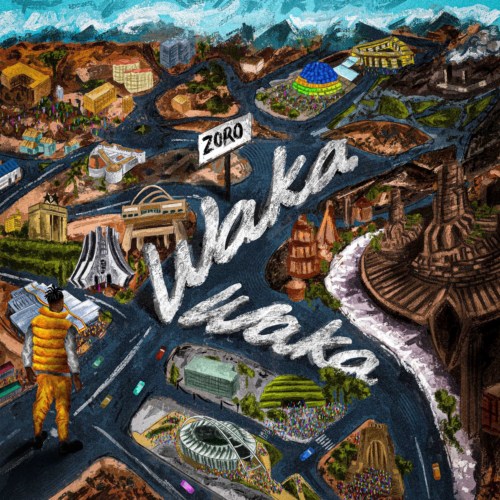 Indigenous Rapper, Zoro drops a new song, an Afrobeats-Amapiano tune titled "Waka Waka".
Zoro comes through with a perfect blend of Rap, Fela's Afrobeat and Amapiano record, produced by Yung Willis- WAKA WAKA. This song is Swagbag's '21 second official single, a follow up to 'Afr'
Nigerian Indigenous rapper/Artiste, Zoro (Mgbada n'eli Agu) kicked off 2021 with 'African Girl Bad', which features fast rising Oxlade. A cool Pop, Rap and R'n'B record that made many fan's playlist. AGB (African Girl Bad) was not just another single for zoroswagbag, it was a movement, a research, truth and sweat. We love every part of this record, In this record the artistes celebrate the beauty/strength of an African girl with every African country in representation. Oxlade starts the record with melodious soft hooks and sexy sultry voice. LISTEN HERE
The new single "Waka Waka" is also another African tune, a party jam that will burst speakers. Thanks to Yung Willis production genius. This song was inspired by ever-green Fela's Afrobeat Waka waka and Shakira's Latin-Pop/World cup Waka Waka record, which is currently trending on Tik-Tok.
Zoro brings something new to Afrobeat with "Waka Waka". This a must Listen!
Quotable Lyrics
I go Uganda, fine Uganda
Scroll enter Rwanda, the lamba
The king baka wey i see, take me back to Uganda
I come through nobody breathe, big baller like black uMaba
I go dey Waka-Waka, I too dey Waka-Waka
Me own na to Waka-waka, Wakanda dey Waka-Waka…
Enjoy!!!