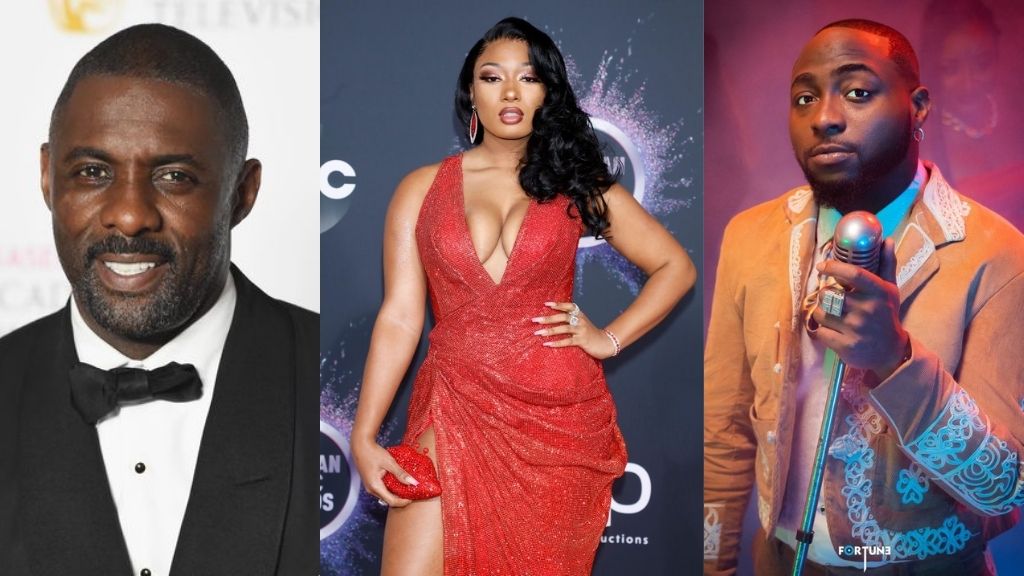 English actor, writer, producer, rapper, singer, songwriter and Disc Jockey, Idris Elba Shared The He Has A Coming joint, banger with American Singer, Megan Thee Stallion and Nigerian Pop star, Davido.
Multi-talented act, Idris Elba attached with the famous hit song Boasty got in an interview with 95-106 Capital FM and Revealed his plans of releasing more music soon. Idris during the online interview mentioned few tunes fans should anticipate then A joint with Megan Thee Stallion and Davido popped out.
Many were excited about this news and the Megan Thee Stallion and Davido forthcoming Tunes starting trending on social media. Davido confirmed this collaboration by endorsing a Tweet about the news with the reply HIT!
— Davido (@davido) February 23, 2021
Watch Idris Elba Talk About His Plans Of Releasing More Music And The Lovely Tune He Made with Megan Thee Stallion and Davido