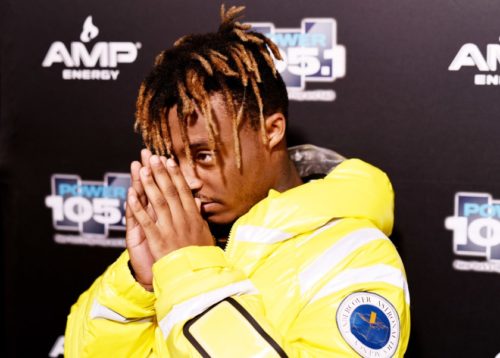 The cause of the sudden death of American rapper and singer, Jarad Anthony Higgins popularly known as Juice Wrld has been finally revealed.
Juice WRLD died at a hospital he was rushed to after he suffered a medical emergency shortly after arriving at Chicago's Midway International Airport on December 8, 2019. On the day of his death, the police were called to the airport to aid federal authorities in searching a private jet arriving at the airport which reportedly conveyed a large number of narcotics. Juice reportedly swallowed the drugs in an attempt to hide them from the Feds but it was too late.
Upon investigation, the police found 41 bags of what was suspected to be marijuana, six prescription bottles of suspected liquid codeine and three firearms and everyone on board denied ownership of the drugs. However, in a report confirmed by a medical examiner, the "Fast" singer died after taking a large dose of codeine and Oxycodone.