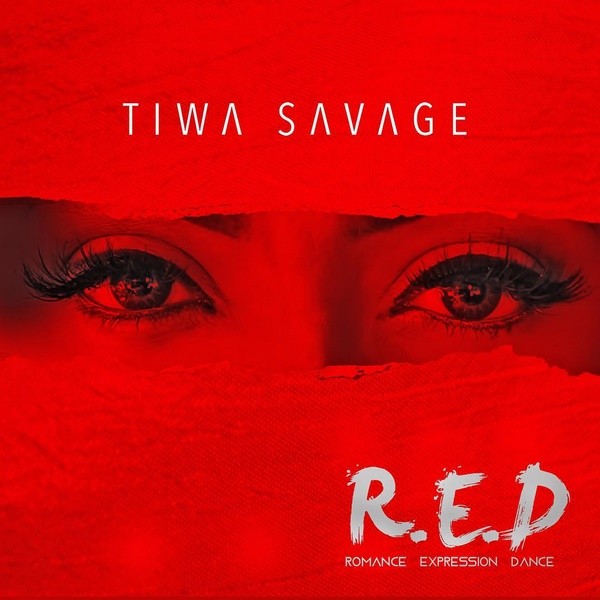 Artiste – Tiwa Savage
Album – R.E.D (Romance Expression Dance)
Features – Don Jazzy, Olamide, Dr SID, Iceberg Slim, 2face Idibia, D'Prince, Busy Signal, Reekado Banks
Producers – Don Jazzy, Baby Fresh, Altims, P2J, Spellz
Label – Mavin Records/323 Entertainment (2015)
Running Time – 1 hour
Mavin's first lady, Tiwa Savage dropped her R.E.D album last month and like a diva, she pulled a Beyonce on us, releasing the album when everyone least expected. Courtesy of giant telecommunication company, MTN, Tiwa and her team made the download free for all and sundry. According to her, the title R.E.D is an acronym that represents romance, expression and dance; three themes that were indeed present in the tracks, I'll give her that. But considering it's a comeback album, a little more was obviously expected from her, afterall, she's adjudged to be queen of them all.
Adura leads the musical collection on R.E.D, which also features Don Jazzy. It's a groovy mid-tempo song with a high life feel. Old folks especially, and maybe a few others who love high life would definitely enjoy this song. Adura is the Yoruba translation for the word 'prayer' and it makes an amazing starter for her album.
African Waist comes in at number two, an upbeat song that's reminiscent of what has become the industry's anthem for women with provocative endowments in their mid-region. Tiwa came correct with the dance theme on this song. There's Don Jazzy again who I really thought didn't have any business being on the track because Tiwa alone slayed with lyrics and vocal sounds.
Egbon Olamide brought his eyan mayweather prowess on Standing Ovation. Tiwa made it very clear that she is back to take her spot (number one of 'cos!) and won't be bullied into changing her style. Mama served good vocals on this, yes, and maybe a new dance step too. Let's watch out for the video.
Romance reared it's beautiful form on Rewind – a musical composition tinged with a bit of the Igbo dialect and embellished with an inducing drumline set and enticing Fulani hoddu (strings) that ting-a-lings. Tiwa voices out the first time she met her man and how much joy she feels whenever she remembers that moment. It also did sound a little too much like a Dorobucci sequel.
Track 5, If I Start To Talk, features Mavin artiste, Dr SID. Good song on an average context, majorly because it sampled on the legendary Fela's afrobeat genre; such that their quite unexceptional performance on the track couldn't even wash it out.
Make Time is a reggae song talking about how she has been neglected by her man. She reminds him she has always been there through thick and thin, and would appreciate it if she is acknowledged. Very okay song. And isn't Iceberg Slim another underrated rapper? Dude made an indelible impression with his 45-second cut.
Bang Bang is yet another romance song with Tiwa asking that her man opens the door to his heart. It'd be okay to take a pass on this one but the R&B filler is quite decent, you almost don't wanna miss it.
If you ever doubted the power in Tiwa's vocal pipes, Love Me Hard puts all that insinuation to rest. Not only did she deliver a striking vocal performance on the pop beat with reggae samplings, she got 2face to compliment her with his accented vocal swag. This is undoubtedly the album's (only) moment of peak.
Before Nko is another one of few songs that shouldn't have been entertained on the album. And it is not unconnected with the D'Prince factor too. The track lacked in terms of concept for musical creativity and failed even to communicate any actual point of thought.
From tracks 10 – 13, I say we really do not give a damn! Tiwa vested herself a little too much in making commercially styled songs that exposed her lackluster approach in the process. Kolobi manages to evoke some appeal, thanks to Don Jazzy's production, Keys To The City was just fine without the hubbub Busy Signal brought to the remix, and Say It… well suffice to say she done said it all. What a waste!
My Darlin' retains potency as the powerfully erotic dance track it always has been. Reekado Banks saved face on Go Down. You can't miss how abysmally weak Tiwa's lyrical game was on this track, and it's the type of song one expects she would have honed her musical prowess while exuding her weight as Nigeria's number one femme.
And finally, Birthday! This song started out really nice, the hip-hop feel was too much of a plus right until the point she thought imma do me some Iggy. I'm not sure if to call it a rap or perhaps DJ Khaleeda,  LOL… but it just sounded wrong. There was a torrential lash of the word, b*tch, and a couple lines that seemed much like a desperate attempt at making a stand with the younger generation. I think 'dramatic' is the appropriate adverb that best describes the album's closing number.
In summary, R.E.D is an album that was repetitive and very mediocre especially for an artiste the caliber of her musical standard background. We might not have expected an Adele like return to the music scene after a year hiatus (right now, that would be like asking God for purple skies) but a lot more careful thought and regard could have been put into making this comeback album. Save for her vocals and a few good beats on some tracks, R.E.D is a total NO!
Rating – 2.5/5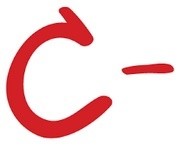 Reviewed by 'Tope Delano & Jim Donnett
The thoughts expressed in this article are solely the author's. They are not in any way connected with, or a representation of tooXclusive.com