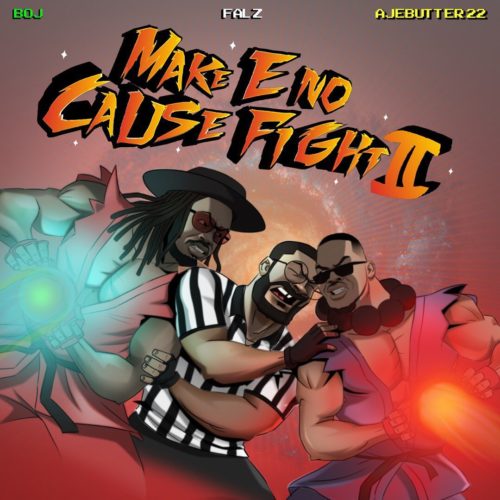 Ajebutter22, BOJ and Falz comes through with "Ronaldo" to show everyone they are the real ballers.
Rapper Falz, Ajebutter 22 and Alte king, BOJ serves us with the official music video for their latest joint, "Ronaldo". The track is off the new joint EP 'Make E No Cause Fight II'. This record talks about them balling on their haters and everyone in their community. Sweet mouthing the ladies about been a spender, Turn Up Kings. Listen!
On this new music video; Falz, BOJ and Ajebutter22 are local champions that love to turn up and oppress the ladies. After their normal local hustle, they freshen up to ball and jaiye with the ladies the Old school way. This a short movie, Watch and Enjoy!