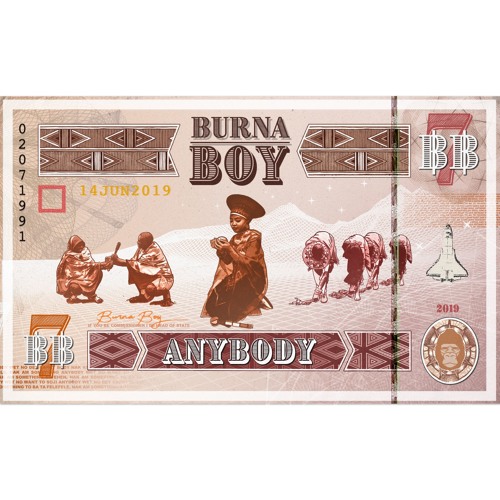 Burna boy dropped Anybody sometimes in 'June' and the song instantly became the new jam on the streets and on air.
The song which was released as a single off his most recent project 'African Giant'. The song has gone ahead to become an anthem on the streets of Nigeria, but not only booming in the country,  it is also doing well internationally. A first listen to this song will revive the Fela sound, as Burna boy definitely did Afrobeats at its best, aside from the dope production on the instrumental, the song also has good lyrical content and seems too easy for the African giant himself as it sounds more like the usual Burna boy. Burna who made his debut at the "Jimmy Kimmel Live" performed the song alongside with a live band and it was a bomb. The song produced by 'Rexxie' also has a video which currently has about 8.7million views on youtube.
The song has been on a steady rise ever since its release debuting on all major charts in the country, Burna has performed the song a few time during shows, interviews. He recently performed a live orchestra of the song during a session with Audiomack, he has also explained the meaning of the lyrics during a session with Genius. In all, Burna boy's anybody has been doing very well both locally and internationally.