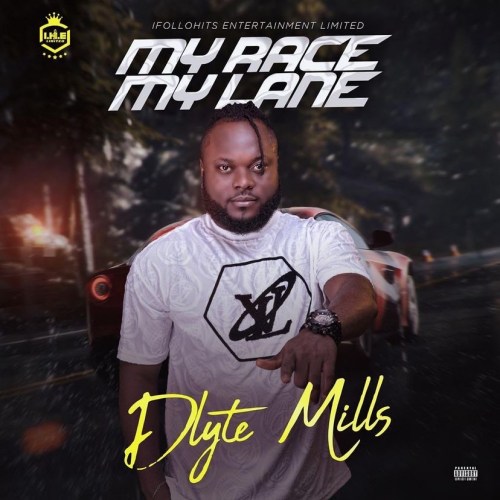 Dlyte Mills, a versatile musician who is passionate about what he does, Drops a new album title "MY RACE, MY LANE".
DLYTE MILLS IS A SONGWRITER, SINGER , PERFORMER ..HE HAILS FROM DELTA STATE. HE IS A GRADUATE OF ECONOMICS/SOCIOLOGY AND ANTHROPOLOGY FROM THE UNIVERSITY OF NIGERIA NSUKKA.
"My Race, My Lane" is a body of sound that Dlyte Mills have put together for his fans enjoyment. Dlyte Mills is a man that is full of love to give and a family oriented soul.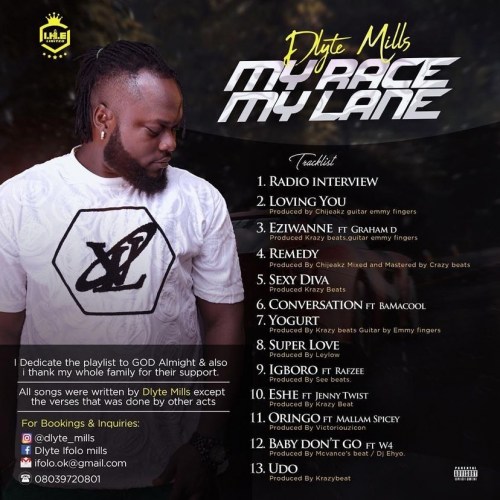 Enjoy this album that contains a 13 tracked playlist, titled- "My Race, My Lane". The body of work is about Dlyte Mills, himself and his sound. Listen below;
1 "Radio Interview"
2. "Loving You"
3. "Ezewanne" ft. Graham D
4. "Remedy"
5. "Sexy Diva"
7. "Yogurt"
8. "Super Love"
9. "Igboro" ft. Rafzee
10. "Eshe" ft. Jenny Twist
11. "ORINGO" ft. Mallam Spicey
12. "Baby Don't Go" ft. W4
13. "UDO"