CKay Sad Romance Album.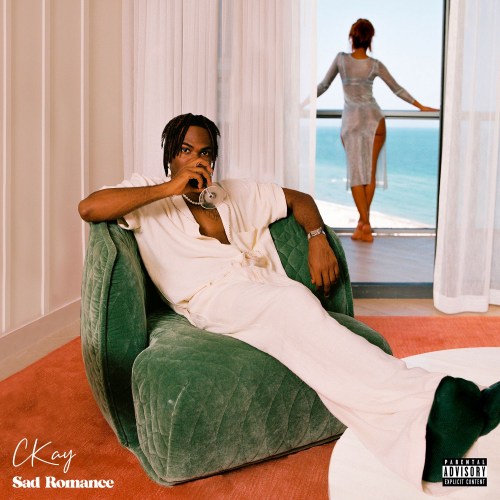 Ckay Releases His Debut Album Title, SAD ROMANCE.
Following the huge success of "Love Nwantiti" and the latest singles; 'Emiliana', 'Watawi' and 'You', The debut album of global sensation CKay sees the singer, songwriter and producer crystallise his expressive iteration of Afrobeats. The artist born Chukwuka Ekweani pairs authentic songwriting with fluid melodies as he chronicles his journey through romantic relationships.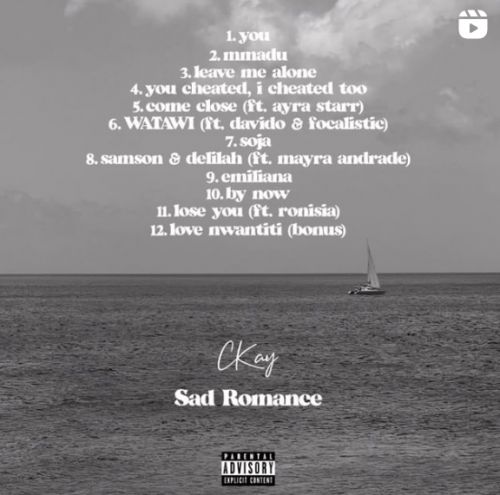 Imbuing Afropop with languid soul, sensual R&B, jazzy instrumentation and Afrohouse, Sad Romance brings together saxophones, keys, log drums and violins that organically glance off each other. The energetic amapiano on the Davido– and Focalistic-assisted "WATAWI", unrepentant acoustics of "You Cheated, I Cheated Too", and seductive overtones of "Come Close" meet the tropical themes on the dualistic "Samson and Delilah" alongside Mayra Andrade.
Best embodying the fusion of sounds and cultures on Sad Romance is the duet with Ronisia, "Lose You", which cocoons French lyrics within its emotive, soprano textures. Featuring Ayra Starr, Focalistic, Davido, Abidoza, Mayra Andrade & Ronisia, Enjoy the full album below…
Sad Romance Album is available on Digital stores – STREAM/GET HERE!