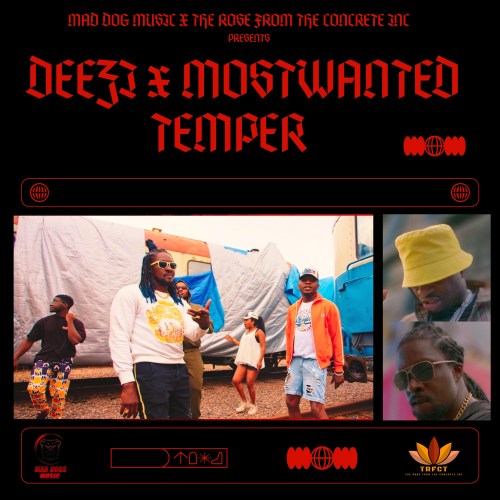 Nigerian International rapper and Afro beats singer Victor Eghaghara aka Mostwanted in Collaboration with Finland based Ivorian singer DEEZI has released the video to their Amapiano hit single TEMPER.
The song which talked about how the influence of Europe during the Colonial days and until now, has continued to affect African social, political and mental well being. Through the divide and rule game, which the African Elites now use amongst its people to keep them down, noting that although the African problems are well known by many, the systemic influence by the colonial masters and the African collaborators has made its people powerless and helpless.
The direct effect over time is the provocation of the present generation into rewriting their history and turning their fortunes around.
TEMPER also talked about the coming election in Nigeria and how we most open our eyes and Minds to our present Realities in making decisions on who to vote if we are to really make social, economic and political change. Listen!
The video was shot by Jay Ryder, Directed and edited by Mostwanted who got a Cinematography and a degree in media from Finland. Watch and Enjoy below;