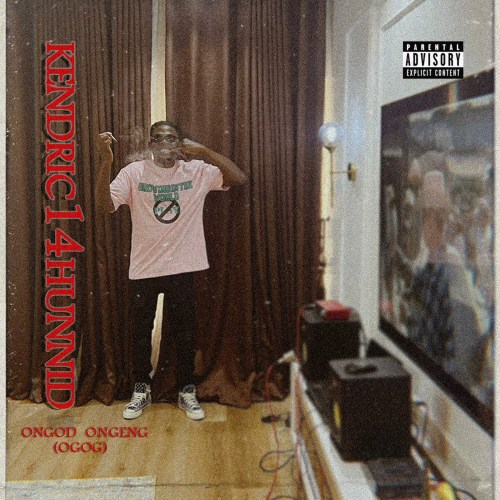 Kendric14hunnid is a 22-year-old Nigerian emo rapper based in Dubai. He excites our ears with a brand-new tune, "On God On Geng" (OGOG), released via Hunnid World Entertainment.
Growing up in Lagos, Nigeria, Kendric14hunnid picked an interest in music during his teenage years and only started rapping when he was 16. His love for the emo genre is heavily inspired by the late icon, XXXtentacion. He has been writing and recording his own songs in a bid to polish his craft as he prepares for the industry's main stage.
Kendric14hunnid officially began releasing music last year and he presently has 7 singles to his name as an independent artist. As one of the industry's new school acts, he continues to prove his talent potential and skill with how he applies his style of emo rap to urban hip-hop music, which can be evidenced from his previous releases.
His latest single, On God On Geng (OGOG) follows his unique pattern of musical creation; an assemblage of catchy lyrics laid over a melodious production of mid-paced beats. In addition, the track is a braggadocious expression that attributes his ability to dream and win – on God, whereas affording a desirous lifestyle as a by-product of his success is on (his) geng.
Kendric14hunnid is definitely next up, and he's got a whole lot more fire coming for all his moneybag chasers. Connect with him @kendric14hunnid on social media for more updates.
Stream On God On Geng (OGOG).