Last Updated on Jun 18, 2013 | 00:39 by kas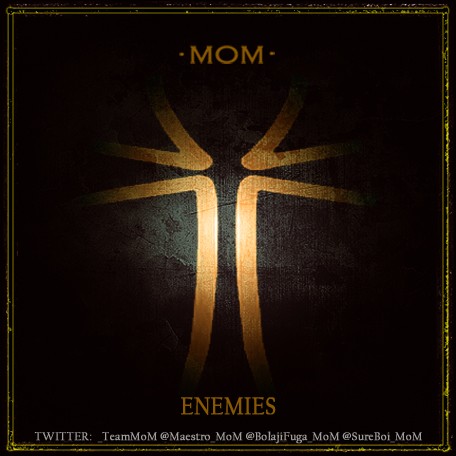 After almost a year of radio silence, the prolific musical trio of Maestro, Mo' and Sure obi are back with a brand new single titled "ENEMIES' off their upcoming mix tape titled "SET TO BLOW". In the period of their absence from the music scene, they've been conducting musical experiments in the studio lab in the quest to make world class music and attain mass recognition in the nation and even beyond.
ENEMIES is basically a story off the mix tape, it potrays people undermining them on their vibrant quest to 'blow' and this song just shows how they react to critics and that no amount of criticism would dampen their spirit to achieve their musical dreams. The song was produced by a young up and rising producer GP who laced a mellow yet vibrant beat.
This single is the first single off the "SET TO BLOW' mix tape which drops soon and is going to be an exciting mix tape, as it contains such versatility that has the potential of pushing  M.O.M to stardom. Watch out for the group M.O.M and watch out for the mix tape "SET TO BLOW".
Twitter: @Maestro_MOM @BolajiFuga_MOM @Sureboi_MOM
For info, bookings or any enquiry contact @ybworldfamous; manager for the M.O.M. +2348155666739 +2348132995967
[audio:http://tooxclusive.com/wp-content/uploads/2013/06/01-Enemies-Prod.-GP_-tooxclusive.com_.mp3]