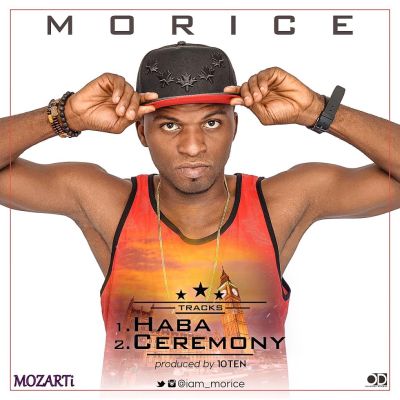 Nonso Nduka aka Morice  was born 18th Of December 1990 in Ikeja, Lagos. He started rapping at a tender age back in Junior school and won lots of awards for his school then. He hails from Ukpor, Anambra State.
While growing up Morice never stopped miming lyrics of famous music stars. A better reason why you spend few seconds with him & you know he got music running through his veins.
In 2013 and 2014 he dropped the STAR FROM LAGOS MIXTAPES which enjoyed heavy downloads and became favourites on our playlists. We waited for an official single off the act and here it is. Two official singles from the the versatile rap act. Produced by close friend, music producer and artiste 10Ten and Mixed and Mastered by HolyDope.
The 24year old act recently collaborated with a popular artiste, but that comes to our playlist later this year. Keeping fingers crossed while we bump on this fresh sounds. The premieres "Haba" & "Ceremony"
Enjoy!