Last Updated on Jun 5, 2022 | 13:07 by Tyler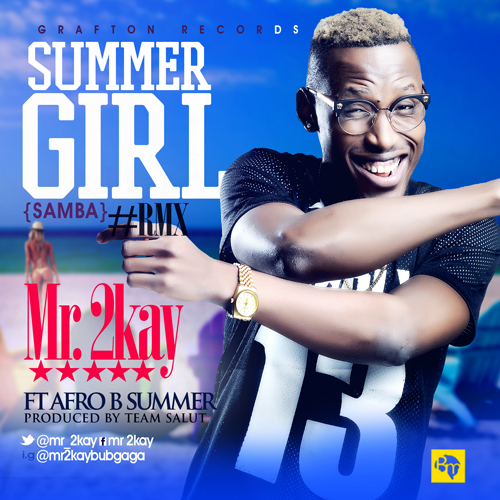 Mr 2kay
's
"Summer Girl (Samba)"
continues to gain acceptance and its currently breaking into mainstream U.K ahead of its official U.K release which has been pushed to September 2014.
"Summer Girl (Samba)"
is currently No. 8 on the United Kingdom Music Week Urban club charts. It debuted in the urban charts two weeks ago as the second highest entry at No 16. It continues to build more interest in mainstream radio with major specialist play and has resulted to a remix featuring
Afro B
.
DJ Afro B is a new breed U.K afro-beats disc jockey pushing the African music on radio in London Represent radio and he has the attention of young UK socialites. The remix was produced by another young U.K producers known as Team Salut, check on it.