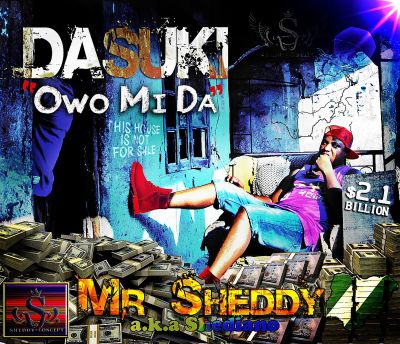 MR SHEDDY is tight Hippopotamus artist from Orile and he has been in the music industry for quite a while now and he has never stopped dropping mind blowing songs. He has release several singles which some of them is "Edide, Alombo, Baba Mi L'eko, Dem Bad which was produced my OJB Jazreel and his last single is" Watch Out For Me" and his video is on major TV stations across the country.
This a fresh new song from Mr Sheddy aka Shediano and this one is talking about the bad situation in the country which creatively arranged and delivered. trust me he could win award with this song because while other artist are busy singing about women and riches, he is actually saying something meaningful about corrupt leaders and greedy politicians. please check him out.
This is "Owo Mi Da" by MR SHEDDY.