Last Updated on Aug 13, 2022 | 13:37 by Tyler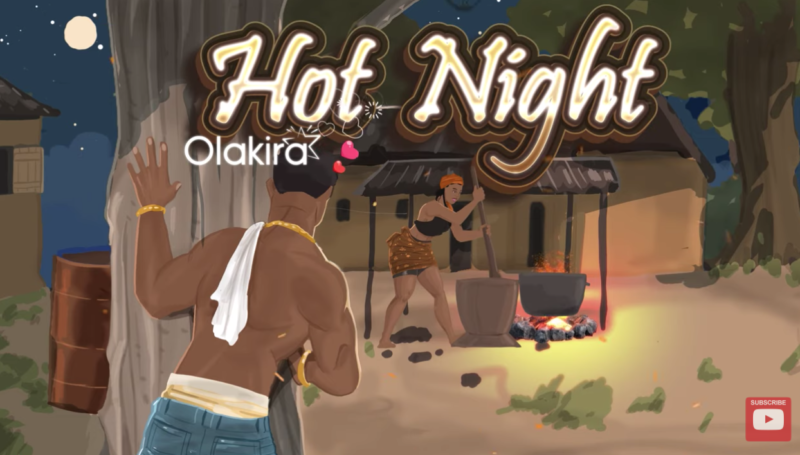 In My Maserati crooner, Olakira returns with a new banger titled "HOT NIGHT" to stimulate lovers of good music.
'Hot Night' is a lovely smooth Amapiano record with some pop and afrobeat vibe from the new 4Play EP and Olakira outdid this!
Listen!
LYRICS
U n I
These other girls don't slay like you
Shawty you're the baddest
Nothing i won't do to keep you right beside me
Come a little closer, let me make you happy
I gat want you need girl
Having been watching you all night long
Flirting all night long
I wanna get you all alone
To touch you all night long
Lale oni sha ma yato baby
Ragabomi o baby
Otutu mu mi baby o
Lale oni sha ma yato baby
Ragabomi o baby
Otutu mu mi baby
Girl i just wanna spend one hot night
With you girl, with you girl
And i just wanna spend one hot night
With you girl, with you girl
(melodies)
Tonight baby, am in the mood
Don't need no attitude
And i just wonna hold yea, hold yea, hold you
Different ways to love you
A little Gin and Tequila
We go be together like Bread and Butter
This kind feeling gat me singing
Your body gat me feeling
Jeka lo koro
This your beauty e choke o
Girl you too carry load o
Tule funmi ko gboko, gboko o
Lale oni sha ma yato baby
Ragabomi o baby
Otutu mu mi baby o
Lale oni sha ma yato baby o oh
Ragabomi o baby
Otutu mu mi baby
Girl i just wanna spend one hot night
With you girl, with you girl
And i just wanna spend one hot night
With you girl, with you girl
(melodies)