Last Updated on Jun 3, 2022 | 23:54 by Marcus Brown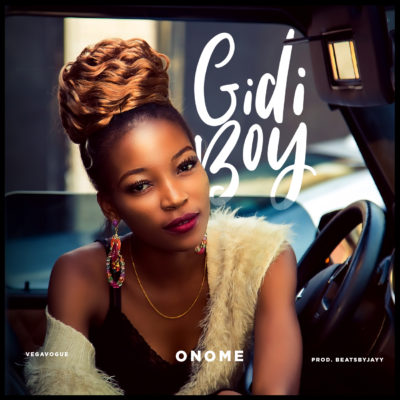 The Nigerian Rap and Hip Hop artist releases this song just one month after her latest video, Ajebutter hit all the major video channels.
Onome talks about her new track and what inspired it:
Gidiboy means "Lagos Boy", specifically a cool boy or one who thinks he is. This track is about a girl that wants a guy that won't waste her time. My inspiration for the song was the term LasGidi which is slang for someone from Lagos State, Nigeria. Some of the song is sung in Yoruba. The main chorus "iwo ni mo fe, ko se ben yen" translates to "it's you that I want to do it."
Onome says she plans to follow up with a video for Gidiboy in the next coming months.