PsychoYP Stronger.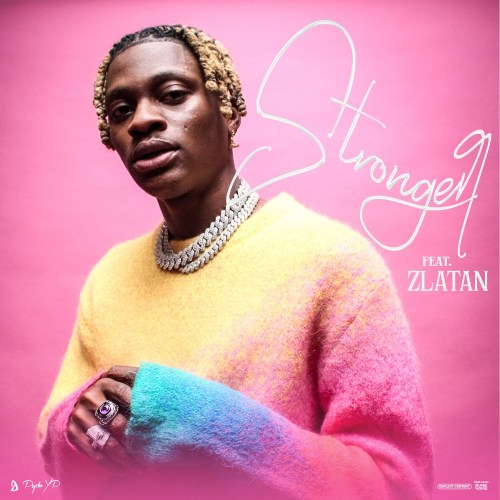 PsychoYP teams up with Zlatan to deliver this new dope record title, Stronger.
PsychoYP is one of Africa's fast-rising rappers leading the pack in new wave Nigerian hip hop. Boasting an undeniable underground hip hop following, coupled with variety of features and lead projects that continue to see him making major waves in the music and entertainment industry, PsychoYP has quickly earned his spot as the most sought-after rapper in Nigeria and on the continent.
His latest single, 'STRONGER' featuring Zlatan is a jam and more. Listen and Enjoy!!!
LYRICS
Look
Ok I get mad if them boys get rude
Had to tell your whole damn squad to improve
Had to tell your main chick
Up in the section to uh to just get out the –
Ah Ah ah ah Kuron be
Ah Gbemi du ro Baby ki Boka
da Ye Kaye Sho Ma Jaiye La Vi Da Loca (Loca)
Bills on me don't bother
When we enter, shut down Issa shutdown
(Issa shutdown)
Clear road, make way
How many bottles go down
POS na my card go pay (ki lo wi)
Any amount my card go obey (ki lo san)
My balance got me feeling like Dangote
Tin Bati ri Omo toh fine
Ma Je sumo sare
Ko Je bi iti small chops (Ko Je)
Owo wan Le
Baby what's Up
Mon de ma buroka Gon Fa non stop
OSHA mo givers never Lack
Moti Jaiye bo je je wo Deeper Life
I come dis one life to chop better life
Na super Mario get many Life.
Ok she likes it yeah I like it too
She righteous im tryna be righteous too
Said she wasn't looking for a dude
But she tryna get into the
She likes it yh and I like it too
Righteous, im tryna be righteous too
Yeah yeah
Said she wasn't looking for a dude
But now she in the room and it's like
I could wait a little longer
You the one that make a nigga stronger
You the one that make a nigga stronger
You the one that make a nigga stronger stronger
I could wait a little longer
You the one that make a nigga stronger
You the one that make a nigga stronger
You the one that make a nigga strong strong str str stronger