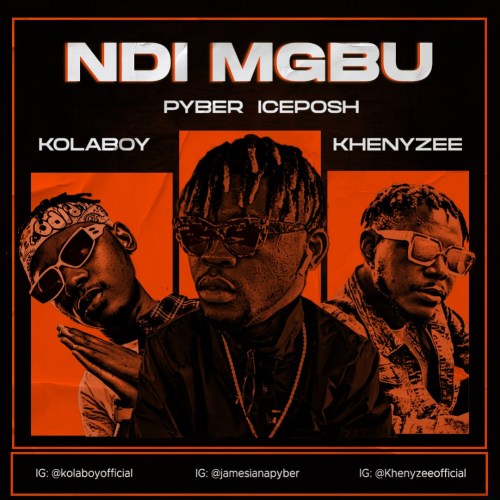 The Most Anticipated Song By Pyber featuring Kolaboy, Khenyzee and Iceposh titled "NDI MGBU" is finally out!
"NDI MGBU" is a motivational song that truly reflects on a true successful life story despite all the Arrows of the wicked.
NDI MGBU was prepared and baked by TEN. Kolaboy Verse on this song is exceptional including the digestible verses from Khenyzee and Iceposh. Feel Free to download and listen.
Enjoy!!!