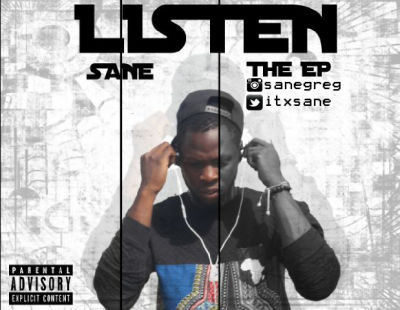 Lagos based artiste, Sane, is a budding MC who has been writing and recording rap music for a while now.
Having featured on projects of associated acts like Echelon and MoSpits, he decided to release his first ever project, which he aptly called "Listen". He also released an internet video along with the EP.
https://www.youtube.com/watch?v=nTrzXH0Qz5E
Stream the EP below.