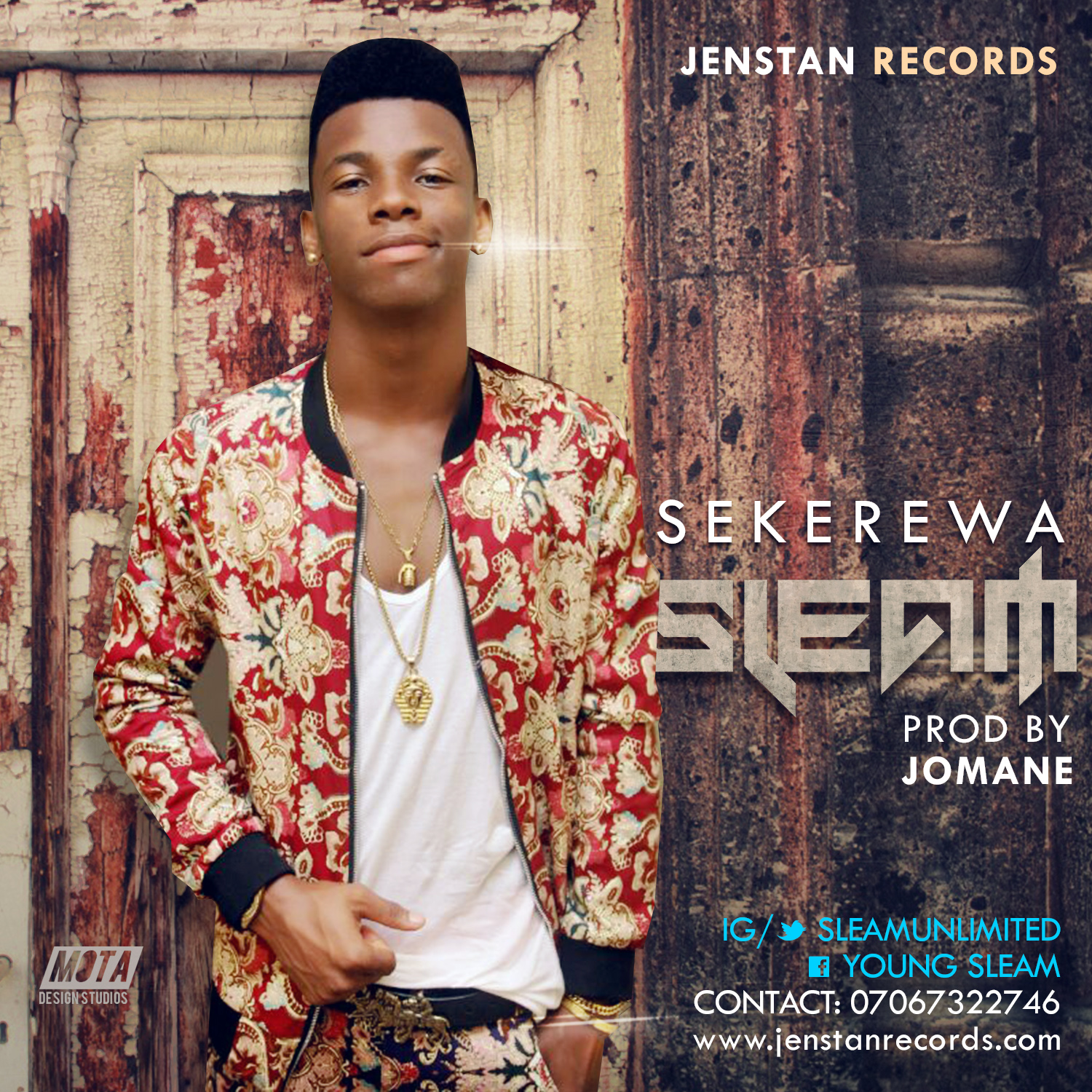 18 year old afro-pop artiste Nwosu Nicholas popularly known as Sleam signed to Jenstan Records storms with a brand new show-stopping single titled "Sekerewa". After making his solid debut into the music industry with "Bami Mujo", whose accompanying music video charted and enjoyed massive plays, the youngster delivers a banging single over his years.
"Sekerewa" is a Yoruba infused slang which Sleam simply put as "shake it". Boasting a unique blend of lyrics in Yoruba, Pidgin English, Ibo and a very catchy hook on a contemporary  high-life instrumentation, the stellar outcome is indded another monster hit waiting to happen.
Produced by Jomane and mixed by Indomix; listen, download, share and enjoy!