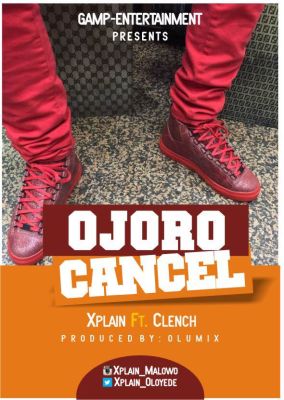 Xplain rules the musical world of Nigerian artistes in Turkey, after the release of his multi-million musical video titled HELLO BABY, that was shots in major streets, on the ship and exclusive hangouts in the city of Istanbul Turkey.
Xplain is under his family recording label "GAMP Music and Entertainment.
Here is another club and street bang that you do away without from your own boy Xplain, ttitled "OJORO CANCEL" featuring Clench and produced by Olumix.