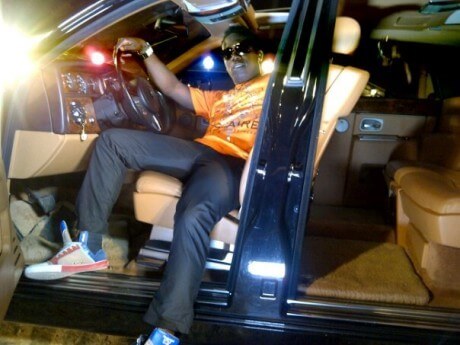 Contrary to widely broadcast reports that popular singer and self-acclaimed 'Port Harcourt 1st son', Duncan Okechukwu Mighty recently bought a Rolls Royce Phantom, running into about N45M (forty five million Naira), Nigerian Entertainment Today has been reliably informed, by multiple sources close to the singer, that he did NOT buy the said luxurious vehicle.
Further investigations revealed that the car was a prop, given by one of the singer's sponsors, for use in a recent musical video.
We're told the said sponsor is Chris Aire, even though we could not immediately establish the identity of the owner of the Rolls Royce Phantom.
Several blogs had quoted unnamed sources, earlier this month, announcing Mighty had bought a Rolls Royce – with pictures of him posing beside the car, with customised number plate 'PH 1st Son'. A spokesperson later confirmed to our reporters that he had indeed bought the car.
But, perhaps following the attention the reports generated, and possible complaints from the owner of the car, Mighty, we're told, was forced to issue incoherent disclaimers, saying he never bought the Rolls Royce.
No official statements were issued, and repeated efforts by NET to reach the entertainer, his management and publicist on the need to properly set the records straight met brick walls.
For days, several calls placed as well as text messages sent were neither answered nor returned by the artiste and his reps.
However, under increasing pressure amidst wild speculation and the frenzy the news had generated in the media, the Duncan Mighty camp through its publicist in a phone conversation with NET stated that a press conference slated for some time in December will address this and other issues. 'I can answer any question you have on any other matter, but will not comment on this particular issue. What I can tell you is that we will address this matter in a press conference around the first week of December where we will also be talking about other things we have lined up', the publicist, named Bless, told us.
A source who is close to and works with the singer however revealed under the assurance of anonymity, that the car was definitely not bought by the singer but was only given to him 'to flaunt with' in his upcoming video for the smash hit song, 'Port Harcourt Son', which had some scenes shot in Abuja.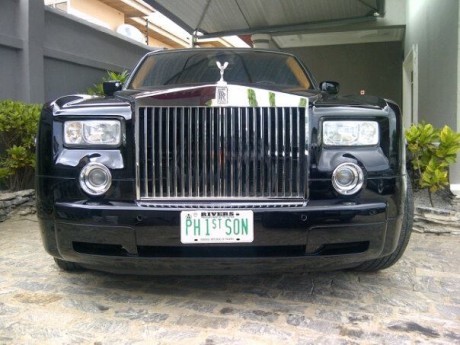 Credit- Thenetng.com