9ice Vs Ruggedman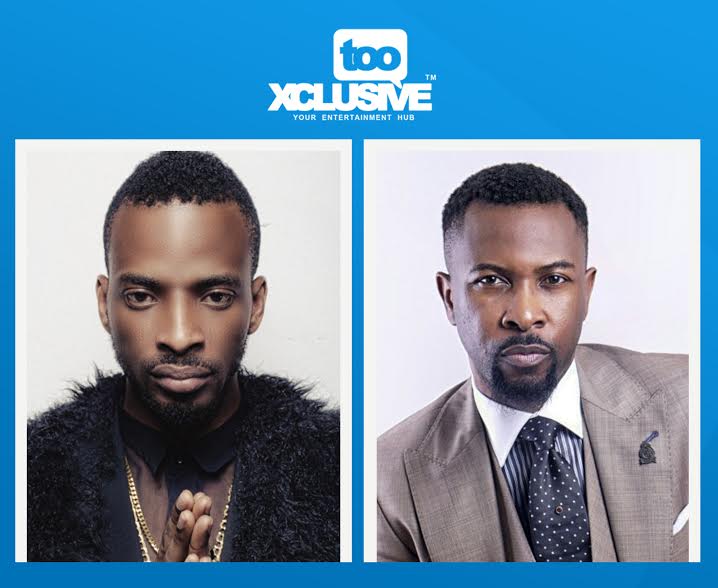 This feud till date, ranks amongst the top 3 feuds the in the history of celebrity feuds in Nigeria. This long fought entertaining feud started with 9ice's ONCE BITTEN TWICE SHY record, a record which immediately birthed rumors that a certain line from the record pointed accusatory fingers at Ruggedman for betraying his friend 9ice, by laying with his wife, Toni Payne. While Nigerians tore into Ruggedman, calling him all sorts of name and threatening to have his ars* checked, the rapper managed to maintain his peace and silence until, peace seemed like a weakling's attribute, thus began trips to the studio that produced diss tracks upon diss tracks which till date, is some of the best the nation has heard.
M.I Vs Kelly Hansome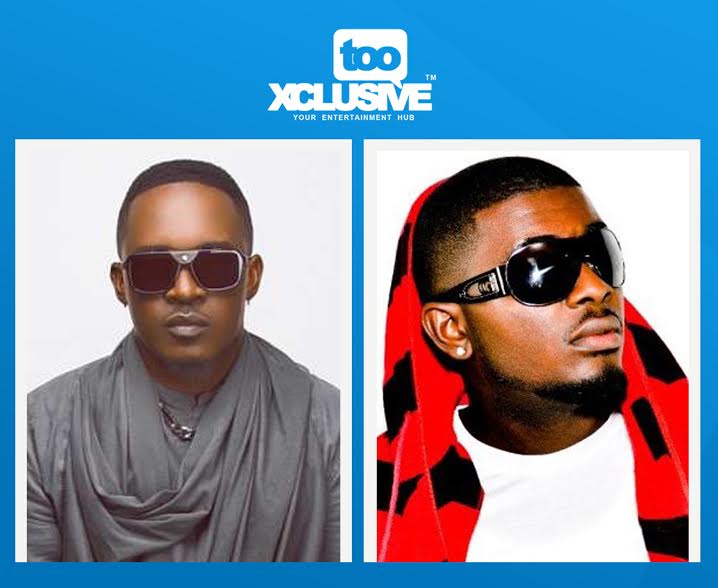 Kelly Hansome, during his time as an "artiste" did one thing and one thing well, snag a spot on Nigerians top 3 most controversial artistes, a title he represented so well until he got to the end of the road. Mr Hansome, cared less whose ox was gored during this period with mind bulging act which had thousands wondering if his years of experience and age as at then, were all for jokes.
From feuding with his ex-boss Kenny Ogungbe , to taking verbal shots in his IGWE track at  producer Don Jazzy, D'banj,Wande Coal (Mo'Hit's) Terry G,  and then emerging act M.I, Kelly really outdid himself, and then, M.I paid him back in his coin and yes, it was epic. Releasing BEEF, a record packed full of hurtful, career ending bars, M/.I lurched forward at Hansome, with this weapon, calling him out on his bullsh*t, schooling him and then draining him of whatever career fighting spirit left in his being.
Saucekid Vs Godwon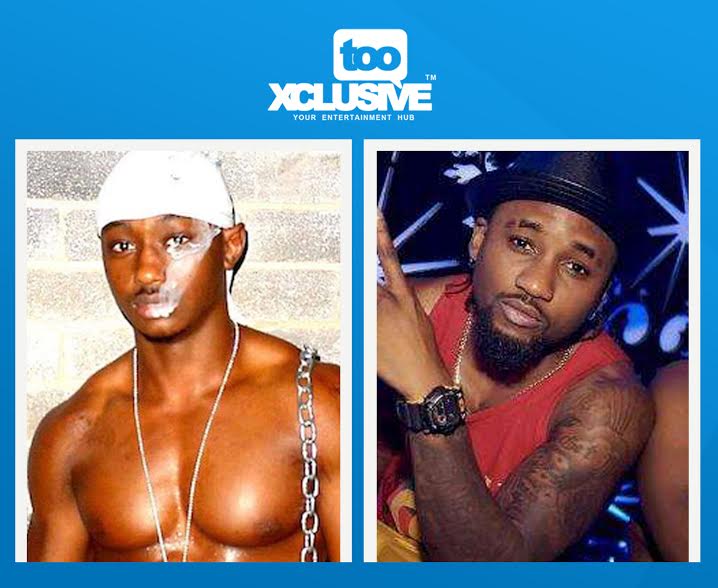 This conflict started brewing with the release of Nigeria's  top 10 rap artistes list by a popular music blog, which saw admittedly brillaint rapper, Godwon and a few notable names missing. Not one to be publicly insulted like that, Godwon all riled up, took to social media to vent where he went all out, cussing and puffing all so he could be heard, in the end, making himself a mortal enemy. In his bid to show just how hurt he felt about some rappers being unjustly omitted and a few who made the list but didn't deserve to, he went on a  rant, making an enemy of Saucekid in the process.
His tweets:

Sinzu is a bitch but he deserves to be there
This tweet of course did not go down well with Sinzu, who replied promoting the beginning of an almost tiring diss track traded between them.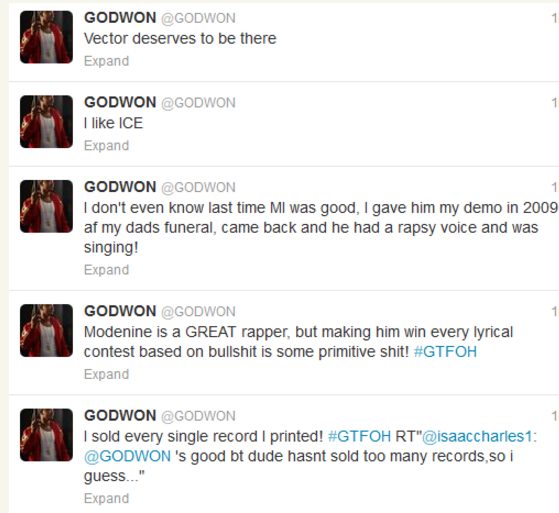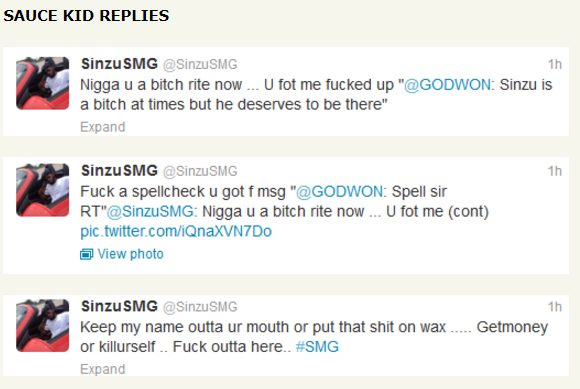 Reminisce Vs Vector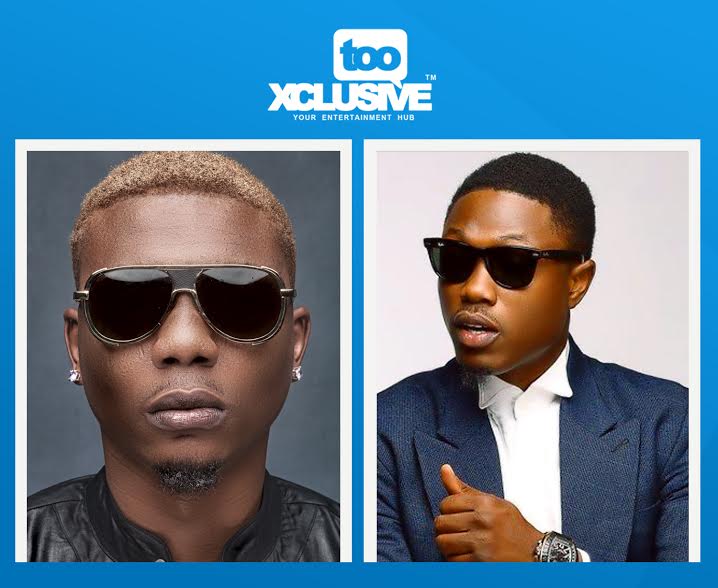 The rap game is never complete without a diss track and this is exactly the case between these two great rap acts who tore each other to pieces via their diss tracks. Nigerians were treated to an epic/enjoyable not so enjoyable rap war between these two lords when Vector, made the first move by coming for Reminisce who was definitely in no mood to be disrespected by anyone, talk more Vector. The feud started when Vector decided on taking a jab at Reminisce via his verse on Saucekid's song Kitchen Street, a jab, Reminisce took to heart, replying in no time with his diss tracks ATA . Peace seemed to reign for a while as Vector declined any attempt at commenting on the situation  except for his subliminal insults to Reminisce via twitter. But of course peace was far from the case as Vector went on a vengeful ride in Distractions by A-Q,  shredding Reminisce to pieces with his bars and punchline.
Don Jazzy Vs Olamide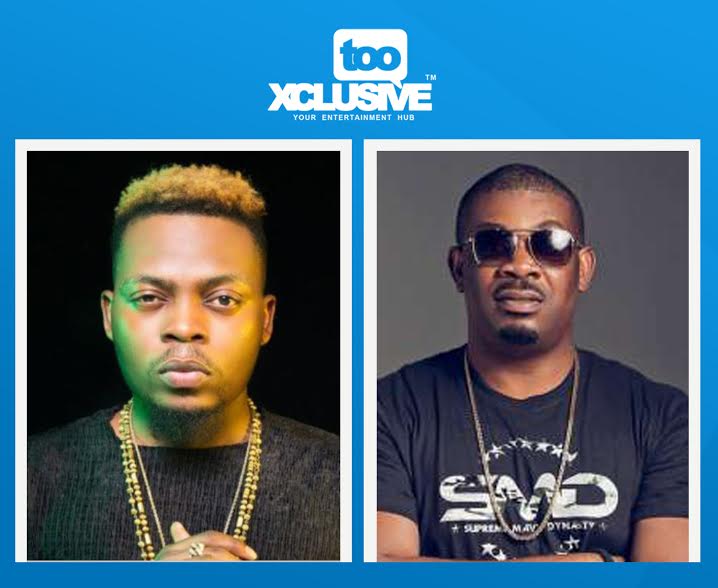 The year 2016, started wonderfully with two highly celebrated industry goons locked in a hot war of word, a feud which started at the Headies Award show that year. Trouble began when Mavin's Reekado Banks won the award in the Next Rated Artiste Category at the 2015 Headies Awards, an honour which did not sit well with YBNL boss, Olamide, who thought his artiste, Lil Kesh, deserved to win giving the fact that the young rapper had churned out hits upon hits in barely a year into the game. His pain was made known when he took to the stage with his entire YBNL crew, to say a few words of appreciation after another artiste of the label, Adekunle Gold as announced winner of  Best Alternative act for his song, Shade.
His words after successfully taking the shine off of the Adekunle Gold:
"Lil Kesh is our own Next Rated artist. F**k that sh*t! The streets ti take over. Every f**king single was a hit back to back. From lyrically, to Shoki to Efejoku. Ko ni dafun Iya anybody. "
Don Jazzy, of course had his own response all cooked when he took to the stage to receive The Special Recognition Award. His response:
  "I came out here to support my children. As they were trying to present the award, Reekado Banks was performing at Ali Baba's show. I have already told my children that I will buy cars for all of them.

"Egbon Olamide, if you want the car, come and collect it", Don Jazzy added. (The 2015 Headies Next Rated Artiste Award winner goes home with a Hyundai SUV car).
This of course did not end there as series of angry tweets and threats flew from Olamide's camp to Don Jazzy's, with  the rapper stating categorically it be best if the music producer never steps foot on the mainland.
"…. Don't f**king come to the Mainland. Honestly, f**k you, I am f**king Mainland"

 " I did not mention father's name on the stage. Don't f**king mention my name f**k boy. Don't try all this sh*t with me"

"You crave attention so bad, cool with everyone on your team but na you be Don f**k everything up, ruin every relationship", (obviously referring to how Don Jazzy and Dbanj parted ways.)

"U dey chance your boys, Dem dey call you baba, my niggas call me my brother"

"After you don ruin D'banj with packaging, na de same u come dey form humble on social media. I called to strike a deal with Di'ja."
Couldn't find your favourite of the many other feuds the industry has witnessed here…no issues..drop a comment with the names of the acts involved and what led to the feud.
Written by: @Tope_Delano