Young Jonn Love Is Not Enough Vol. 2 EP.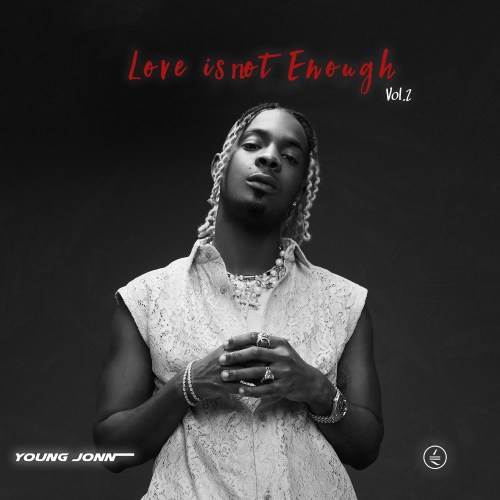 Young Jonn Shows Off Artistic Growth On Sophomore "Love Is Not Enough" Vol.2 EP.
The year has been filled with loads of excitement for Chocolate City singer songwriter and producer Young Jonn as he returns with his sophomore project L.I.N.E Vol.2 EP. This new project is a follow up to Love Is Not Enough EP which took listeners on a musical journey of love at first sight but eventually concludes that love is not sufficient.
Since his debut under the leading entertainment company, Young Jonn has successfully churned out several hits such as Dada, Dada Remix featuring Davido and his most recent #1 hit single Xtra Cool, projecting him to a leading act in the African music scene.
With more excellent deliveries on three newly added songs like 'Xtra Cool', 'Sokoto', 'If You Leave'; the 6-track full length project takes listeners on a musical journey further protruding Young Jonn's musical excellence.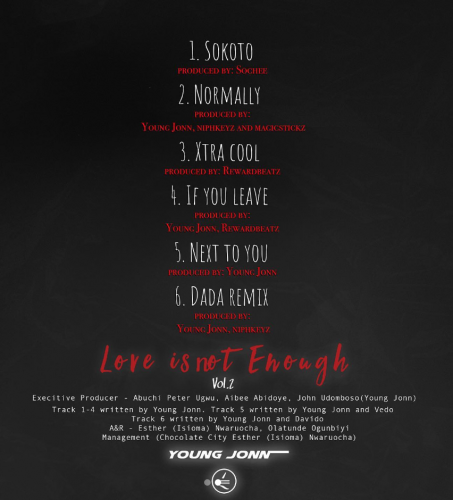 This project is a further exploration of love's highs and heartaches. "Love Is Not Enough"; a musical gospel according to Young Jonn himself.
Enjoy!