Last Updated on Jun 30, 2019 | 08:06 by Tomiwa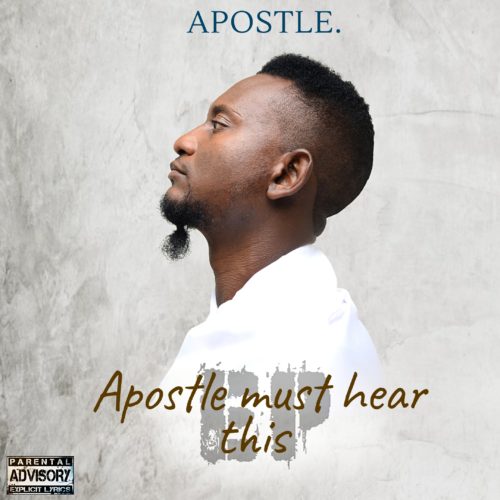 Apostle comes through with a 5 track EP titled "Apostle Must Hear This". The EP embodies tracks with easily understood pidgin lyrics and relatable themes delivered in a somewhat funny narrative.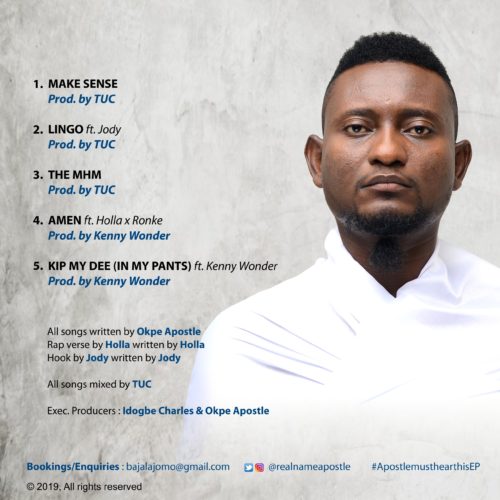 Producers on the project are TUC and Kenny Wonder, while featured artists include Jody, Holla and Ronke. This is a collection of songs worthy of multiple replays! Enjoy!!!
Connect with Apostle. on social media @realnameapostle