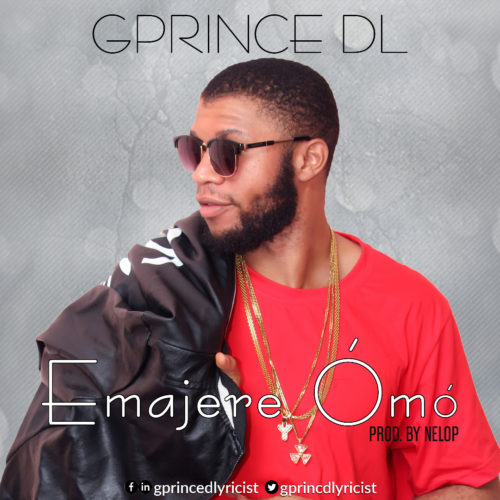 Gprince DL premieres a new single he titled "Emajere Òmò" a song dedicated to all mothers and those that have paid the ultimate sacrifice for the success of their children defying all odds. This single is coming up after his last hit titled "Do It". With this new single "Gprince DL" is set to hit the music industry so hard.
Download and listen below
Follow Gprince DL on social media
I.G: @gprincedlyricist
Twitter @gprincdlyricist
Fb: Gprincedlyricist

"Gprince DL – "Emajere Ómó" (@gprincdlyricist)", 5 out of 5 based on 6 ratings.
---