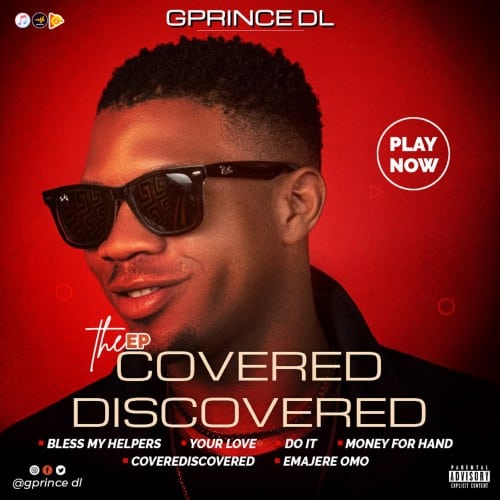 Gprince DL released his most anticipated project titled "Covered Discovered".
Just when we thought we would have to deal with the first half of 2022 without any new music from Gprince DL, the multi-talented Afrobeats musician has decided to bless our eardrums with a soothing new sound EP, aptly titled, "Covered Discovered".
"Covered Discovered" is just the type of body of work that mends the mind, body and soul especially in times like this. The EP is well curated that each song resonates when listened to.
Enjoy below;
TRACKs DOWNLOADs
Connect with Gprince DL on social media via
Twitter @gprincedl
Instagram @gprincedl1
facebook @gprincedl