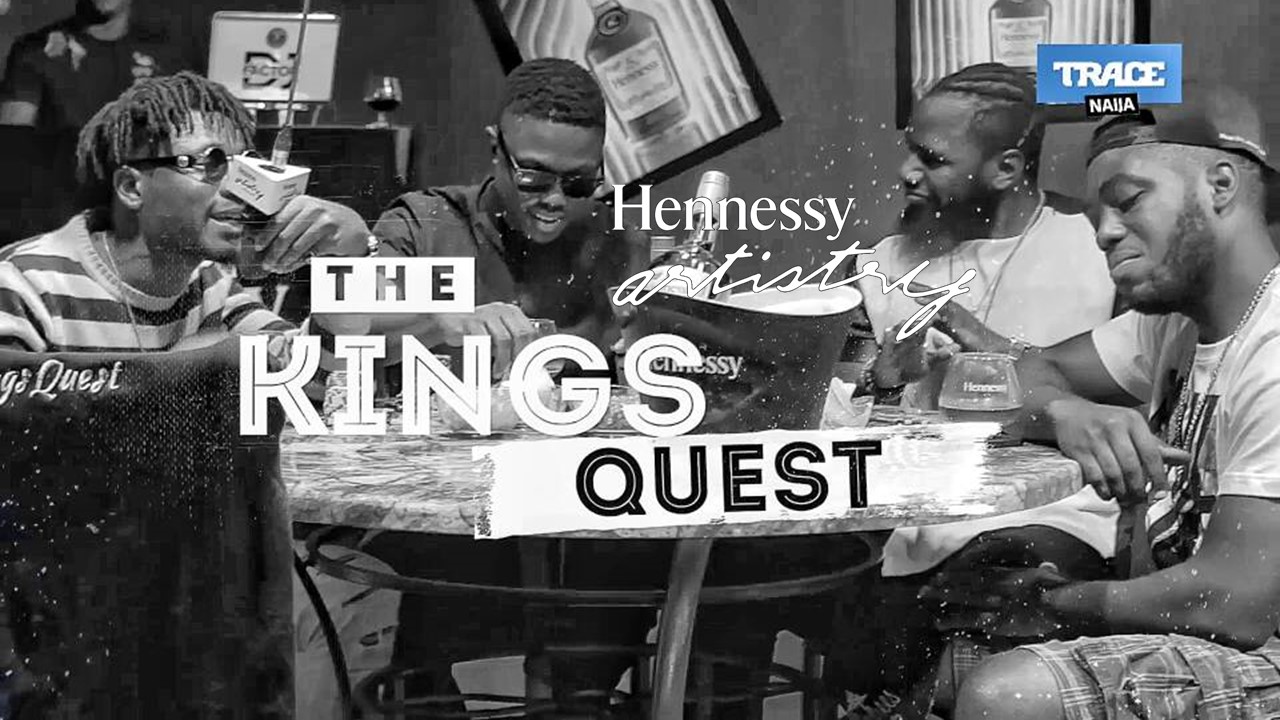 The bars has definitely gone higher as Kings' Quest brought the most dynamic twist to the Hennessy Cypher.
Led by well acclaimed hip-hop artist, Vector, members of the team include Pastor/Rapper, Jimmy Odukoya (popularly known as PJ), Prometh and Jessay. The artists effortlessly trade verses for their session, each presenting a unique cadence and approach to his art.
Delivering fresh, lyrical flows over a round table, this team is arguably one of the most creative and original in this year's cypher.
The session begins with Prometh spitting bars with his signature chopper's technique over beats provided by DJ Factor. His style is contrasted by the grit of Jessay's lyrics. PJ soon raises the tempo again as he drops punchlines that seems to be faith based, giving an unexpected, yet insightful turn to the session. Vector closes things out with unmatched confidence and a witty reference to and "Toke".
Here are the most engaging, exciting and flat-out best punchlines from this Cypher session.
"No money for pocket I dey feel the shame//I want the credit card but, no Dammy Krane – Jessay
"A pig with make-up boy, is still a pig" – PJ
"Yo! See I ain't Ghost but I got the power//Your boy stays strapped any given hour//2 chamber 66 clips got my KJV on me I will never let his word slip" – PJ
"Spirit clean but my swag stays filthy" – PJ
"I went from dark to light//I'm like Toke" – Vector
To catch up with previous videos, follow Hennessy on:
Instagram – @Hennessy_ng.
YouTube – Hennessy Nigeria
Join the conversation using the hashtag #HennessyArtistry2017

"HENNESSY CYPHER 2017 Episode 5: Watch Vector, PJ Odukoya, Jessay & Prometh – "I Ain't GHOST But I Got The POWER!"", 5 out of 5 based on 1 ratings.
---