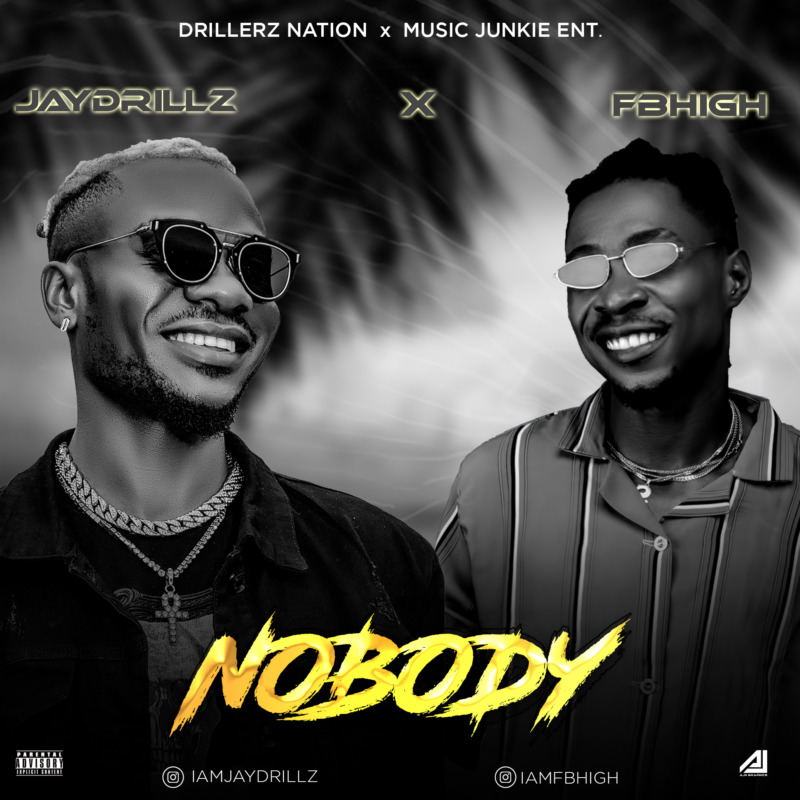 Drillerz Nation, JayDrillz and Music Junkie Ent. Front liner FBHigh teams up to tell their stories on this lovely song titled "Nobody". They went really hard on this you can't help but repeat right after you play.
Be the judge, Download, Listen and Share Your Thoughts
IG: @iamjaydrillz @iamfbhigh 

"JayDrillz x FBHigh – "Nobody"", 5 out of 5 based on 3 ratings.
---