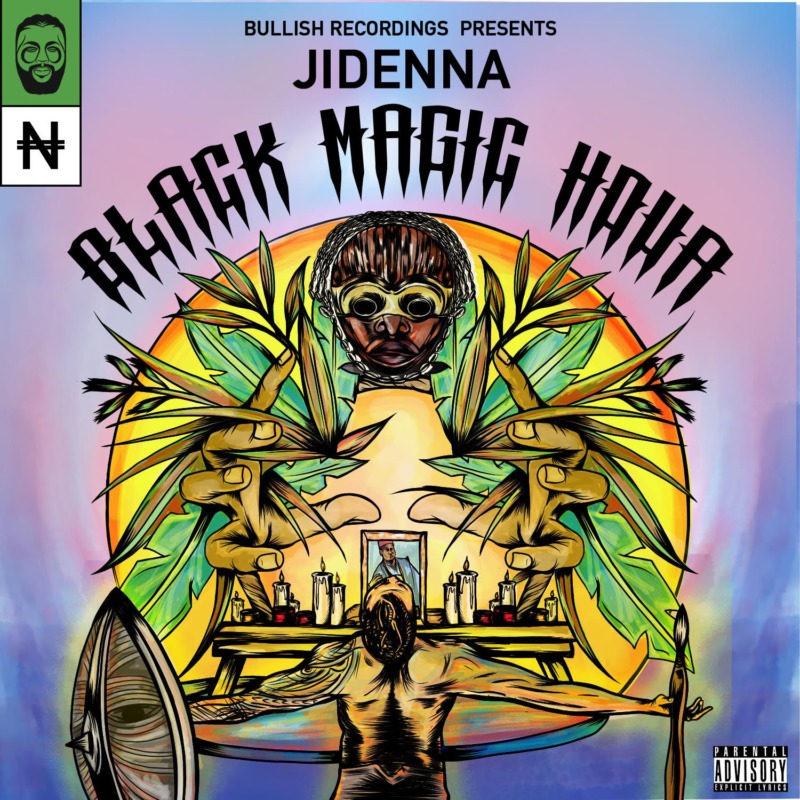 'Classic Man' crooner Jidenna talked about Vado and his Black culture (blackground) in this new record – "Black Magic Hour".
Nigerian-American rapper, singer and songwriter, Jidenna serves a brand new song titled "Black Magic Hour". This was released under Bullish Recordings (Bullish Recordings, is shaping the sound of the Afro/Caribbean/Latin diaspora. Headed by industry veteran Steve "Rhythm" Clarke who served as A&R and executive producer on Jidenna's projects "85 to Africa," "Feng Shui (featured in HBO's Insecure) and provides A&R and production on "Black Magic Hour.") wowed by Jidenna's talent.
The sharp dresser, singer, and rapper with geographic connections ranging from Nigeria to U.S. cities like Oakland, Atlanta, and New York, arrived in 2015 with a hybrid R&B/rap sound he called 'Swank'. Jidenna Mobisson the son of pioneering Nigerian scientist and educator – Oliver Mobisson, cited Nat King Cole, James Brown, and OutKast among his many inspirations. The Stanford graduate signed to Janelle Monáe's Wondaland label and debuted with "Classic Man," where he delivered boastful, foul-mouthed rhymes and a neat vocal hook over a sparse, street-level beat. Released in February 2015, the single took a while to gain traction, possibly receiving a nudge from Monáe's March-issued "Yoga" (which featured her new signing) and reached the Billboard Hot 100 three months later. It eventually went double platinum. The Eephus, a six-track showcase for the Wondaland crew, was released in August 2015 with the original "Classic Man" and a version featuring Kendrick Lamar.
Mobisson gained further exposure performing his song "Long Live the Chief" on a season one episode of the Netflix Marvel series Luke Cage in 2016. A Grammy nomination for "Classic Man" and several stylistically varied singles, including "Little Bit More," "The Let Out," and "Bambi," led to the February 2017 release of The Chief, Mobisson's first album. The well-received album debuted at number 38 on the Billboard 200 and peaked at number 16 on the Top R&B/Hip-Hop Albums chart. July 2019 saw Mobisson issue the singles "Tribe" and "Sufi Woman" ahead of the release of his sophomore full-length effort 85 to Africa, which arrived later that August.
Today he is here with "Black Magic Hour", Listen and Enjoy the music material below
Watch 'Black Magic Hour Music Video' below
https://youtu.be/Wb3wKRXvBGM