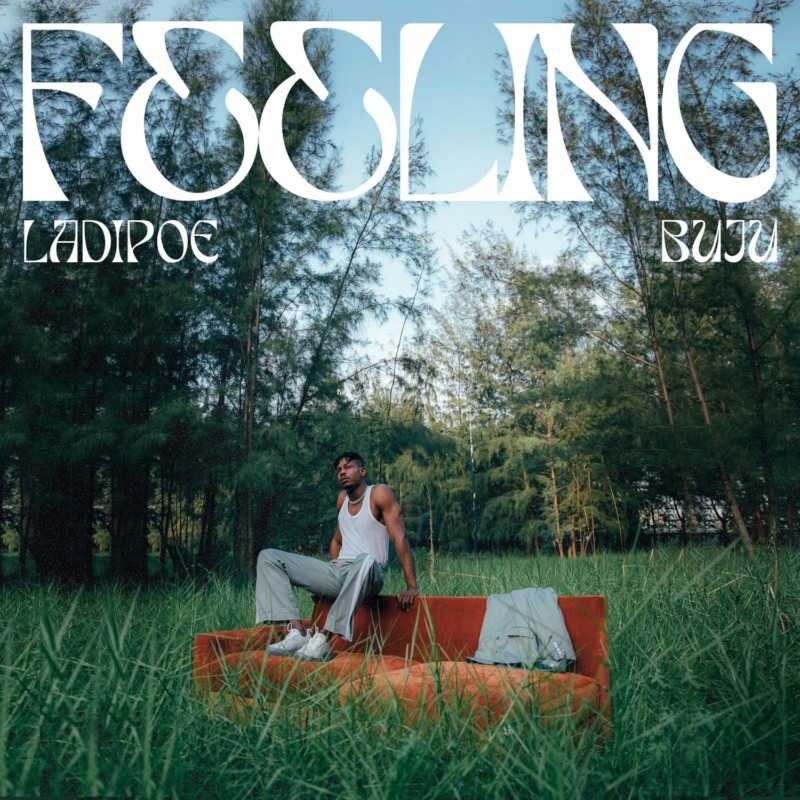 LADIPOE returns with a new music titled "Feeling", featuring Buju ToYourEars.
Speaking on 'FEELING' produced by Andre Vibez with vocal assist from Buju, Ladipoe shares; 'I wrote a poem called "How I'm Feeling Now"'. This new song is a follow up to Poe's recent Rap offering – 'Rap Messiah' and it said to be his first official single for this year 2021 after a successful 2020 with the hit song 'Know You' which featured Simi.
"Feeling" presents a sonic reprieve from our problems as Ladipoe raps about the need to find happiness even in the face of challenges. Life is short and the pursuit of happiness is what keeps us going. Here, Ladipoe and Buju says we should take a break, throw our hands in the air and let go.
'In these times, it's hard to be grateful', Ladipoe reflects, 'The scars on my face are not as deep as the ones inside. Still, I like the way I'm feeling'. "Feeling" is a song about gratitude. It is a tune serenading the importance of tuning the bad thoughts off and projecting positivity.
Quotable Lyrics
I like the way I'm feeling now
No come use your Reggae spoil my Blues and Rhyme now
I like the way I'm feeling now
Omo E get small thing wey dey stress me, But right now am chilling now
All i wonna do his Jaiye, 220 on the Highway…
Listen and Enjoy!