Last Updated on May 11, 2022 | 22:07 by Tommy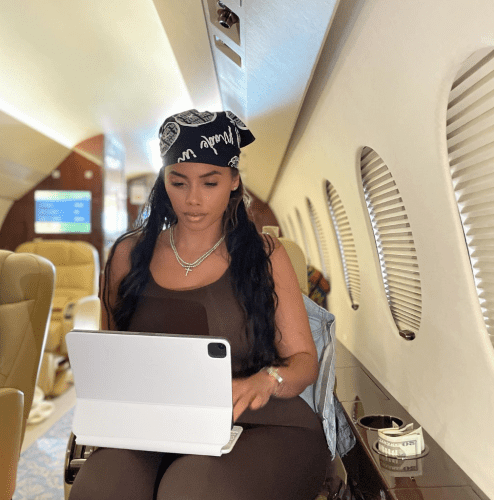 Wizkid's baby mama and manger, Jada P is done taning insults form Burna Boy's fans.
She took to a Twitter to brutally block a Burna Boy's fan after he insulted her. For those following her on Twitter, you might have seen the tweet she posted about Wizkid FC.
"Wizkid FC I love you! Never a dull moment with you guys!", she wrote.

Her tweet wasn't well received by a Burna Boy fan who called her Wizkid's bedmate. According to him, Jada P is just a glorified Babymama who will never get a ring. Jada wasted no time in blocking him.  This move angered the troll as he hopped on Twitter to celebrate Jada blocking her.
So Wizmid's bedmate blocked me for telling her the truth about her status ???, the glorified babymama that told FC she's enjoying their toxic banters did after just one hit from me ??? pic.twitter.com/F1OzSfMBF3

— Revolutionary ?? || #LoveDamini (@RevoGorilla) May 11, 2022
Wizkid Fc on the other wasted no time in dragging this troll for insulting their Queen. See their reactions below;