Talented rap artiste, Illbliss, recently stopped  by Metro FM 97.7 for a quick interview on the 'Drop Spot' by Rexx and Ife.
The 'Oga Boss' crooner, talked about a couple of topics to include his music career, record label amongst other things.
Rexx, asked him why he decided on transitioning into rapping with Igbo, to which he replied that the rap music keeps changing thus his need to change with the flow.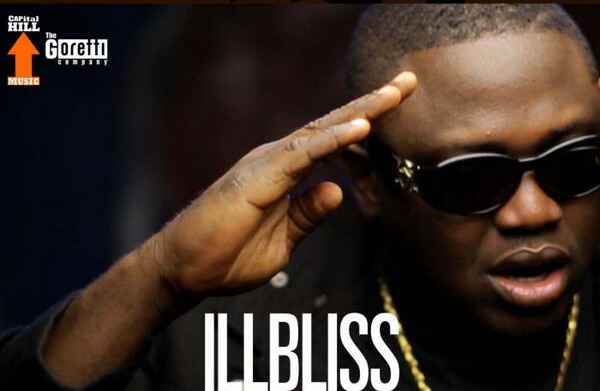 He stated that when he realized that rap music was now dialectical, he had to evolve with it as change is necessary to remain relevant in the industry.
Ife, the other half of the host of the show, proceeded to ask him about his talent management outfit, The Goretti Company and its artiste management, wondering how he has been able to manage both business and his music career.
Illblis replied saying:
I don't record enough, people think I do, but I don't. Competition is crazy, I can't survive on a single for months, so I'm always thinking what the next move. And by so doing, he had to rearrange the business to concentrate on illbliss the rapper.
Illbliss, who recently released another hit song , 'Nku' went into a joint venture with ace music video director, Clarence Peters to form the Capital Hills Music/Goretti Company which housed songstress, Chidinma, before her contract lapsed in February.
Watch Video: