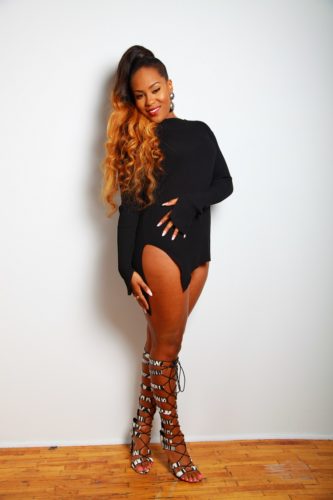 On the ongoing-feud between Iyanya and Ubi Franklin, Emma Nyra has now given her own remarks after Tekno did same yesterday through an Instagram post.
Emma Nyra's name was mentioned multiple times during both Iyanya and Ubi's separate interviews on Cool FM and it is not surprising that she has now weighed in on the matter.
Emma Nyra, Tekno, Iyanya & Ubi used to be together some years back until everyone went their separate ways, so it is only normal that apart from Ubi and Iyanya, the other two also would have an understanding of what the situation was between the two former partners.
Emma tweeted some words on her Twitter page yesterday that seemed like Iyanya is the one who has said the truth and Ubi the liar. She wrote, "Money isn't the root of all evil, lies are. Money doesn't lie. People do. God knows the truth. God sees all. Maybe oneday you will realize that money is not the essesnce of life. Better go and find peace and happiness. I'm enjoying motherhood and my family comes first #NoDrama
Money isn't the root of all evil, lies are. Money doesn't lie. People do. God knows the truth. God sees all. Maybe one day you will realize that money is not the essence of life. Better go and find peace and happiness. I'm enjoying motherhood and my family comes first #NoDrama pic.twitter.com/EOuqhnyeHu

— Emma Nyra (@EmmaNyra) March 13, 2019