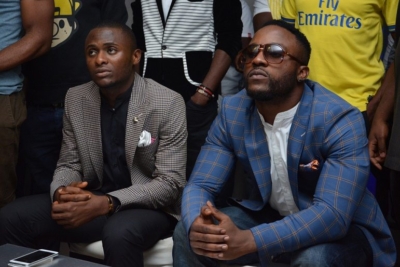 After Iyanya revealed to Bolanle Olukanni, host of The Juice on Ndani TV that his former partner, Ubi Franklin, removed his name from the documents that carries the names of the owners of their record label, Made Men Music Group, music lovers felt for the "Your Waist" crooner because they felt he was betrayed after believing that he owns Made Men with Ubi.
However, Ubi Franklin has come out to debunk Iyanya's claim, saying he lied.
Ubi used the medium to release pictures of professional documents of the business with Iyanya on Instagram. The documents show Iyanya's name boldy written as a co-owner of the business and downplaying the claim by Iyanya that his name was removed from the ownership form.