Last Updated on Jul 22, 2020 | 09:38 by Olabimpe O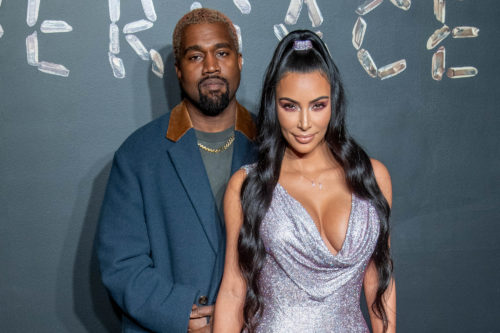 American rapper and politician, Kanye West has revealed that he's been trying to divorce his wife Kim Kardashian for almost two years after she met rapper Meek Mill at a hotel.
Kanye made the headlines when he revealed at his presidential rally that he tried to abort his daughter, North in 2013. He further revealed that his wife and mother-in-law, Kris Jenner tried to get him locked up after making the explosive revelation. In a series of new tweets, Kanye made wild allegations in a dramatic Twitter rant this morning.
According to him, he's been trying to divorce Kim Kardashian for almost two years after she met  American rapper Meek Mill at a hotel in 2018. He also called his mother-in-law Kris Jenner a "white supremacist" as he shared his private text messages to his mother-in-law. One read: "This Ye, you ready to talk now or are still avoiding my calls?This Ye, you wanna talk or go to war?"
"They tried to fly in with 2 doctors to 51/50 me. I been trying to get divorced since Kim met with Meek at the Waldorf for 'prison reform. I got 200 more to go. This my lady tweet of the night … Kris Jong-Un. Lil Baby my favorite rapper but won't do a song wit me."
Meek is my man and was respectful. That's my dog. Kim was out of line. I'm worth 5 billion dollars and more than that through Christ. But ya'll ain't listen to MJ and now ya'll believe them???"